Saturday nights in Amnesia are taken to the next level with flamboyant, surreal show by sold-out elrow. With over 20 different themes, each event is packed with stilted performers, incredible costumes, props, inflatables and showers of confetti to deliver 'out of this world' experience.
We visited the legendary nightclub on 18th of August to experience elrow 'Singermorning' showcase. Here is how the night went.

The clubbers started arriving around midnight, welcomed by Andrea Oliva playing all-night-long in the Club Room. The international headliner knew perfectly how to warm up the audience delivering a selection of hot, cutting edge tunes. The room was fully kitted out with neon decorations in city-style, with traffic lights, big pelicans hanging from the nests and the massive moon above the elrow City. From the beginning there was no doubt it was going to be a night to remember.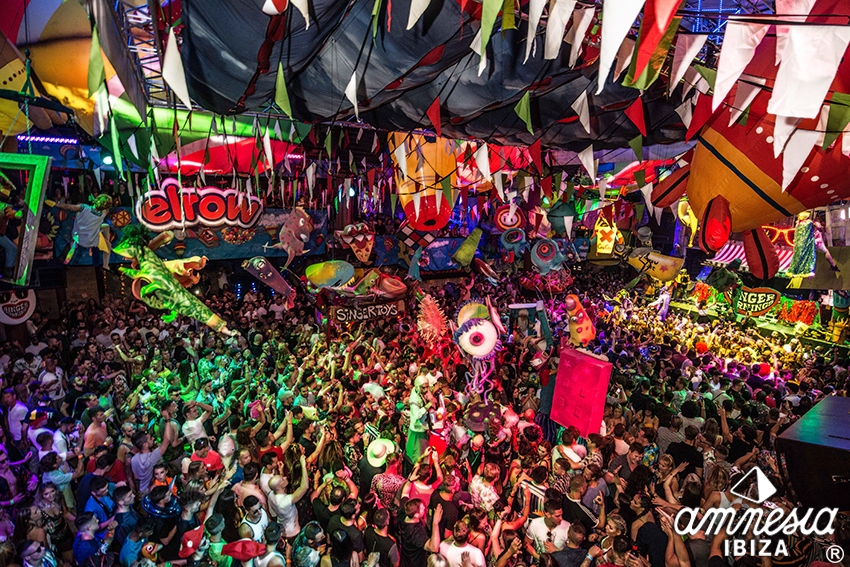 Moving to the Terrace, where the main part of the show was about to begin, the decor was jaw-dropping. The first thing to meet everyone's gaze was the colossal, colourful Elrow Town DJ construct that epitomised the extravagant Elrow frivolity. With colorful decorations and inflatable curiosities hanging from the ceiling every inch of the room was decorated.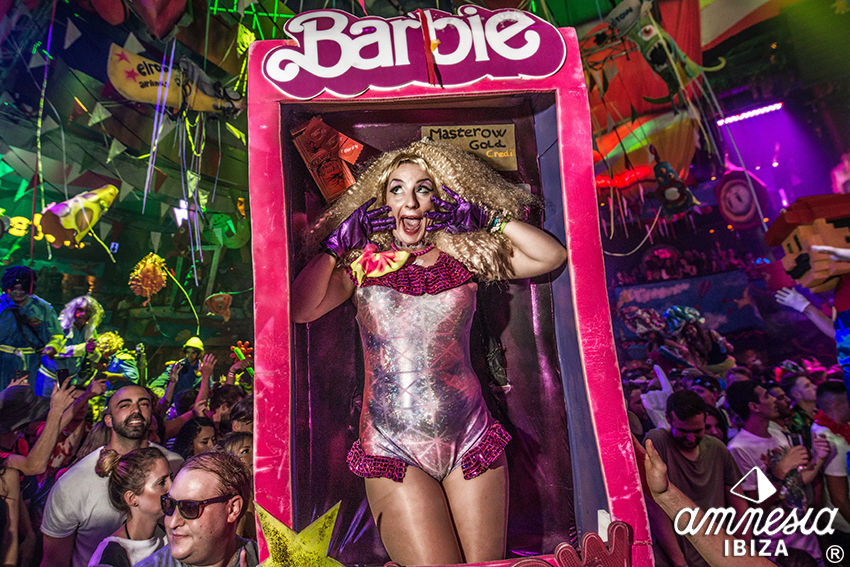 Mario Biani, elrow resident DJ began his set driving the crowd into a rhythmic wave. It wasn't even 1am and the terrace room was already filled with excited clubbers waiting for a spectacular night to unfold. Next, Eddy M took over the decks bringing an infectious blend of house to the room.

The room started filling up with stilt walkers with an enormous range of fancy dress costumes – including Mario and Luigi's synchronised dance, Pope with a British Queen's guard, Power Rangers, Pizza delivery man, construction workers hanging from the ceiling, and even a Barbie in its 'original' packaging – the visual aspect of the showcase was nothing short of mind-blowing. As is elrow tradition, wacky toys, hats and inflatables were given out to the crowd, creating a true circus atmosphere.

Around 3am a shower of confetti (1,5 tons to be precise), inflatables and the blast of CO2 cannons covered the room completely. The atmosphere went through the roof and the dancefloor turned into an absolute madness.
Along with awesome decor, elrow laid on a proper buffet of tech and tech house in the Terrace. De La Swing, Illario Alicante and Dannis Ferrer back-to-back with Skream served up techno and house tunes taking the clubbers into the early hours of the morning.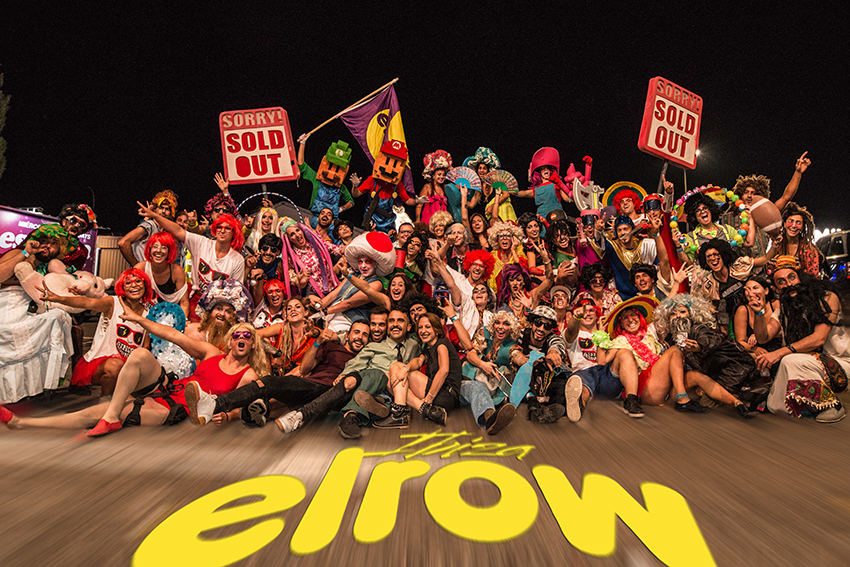 Elrow is clubbing brain stimulation at its finest. If you haven't experienced it yet, you are missing out! Head to Amnesia on Saturday night for the show to blow your mind. There is no better party on the island!
Find out more & get tickets: https://www.amnesia.es/party/16/en/elrow-ibiza.html