The Brazilian house icon Vintage Culture has established himself as a chart-topping phenomenon around the globe with a steady stream of polished grooves that have amassed over 1.5b stream worldwide. On his latest release, he's teaming up with an equally in-demand name from the UK, James Hype. "You Give Me a Feeling" is the perfect marriage between their ear-hooking sensibilities resulting in a slick house groove. 
Globetrotting DJs, Brazil's Vintage Culture and UK's James Hype join forces for their first-ever collab.
Listen Here 
OUT NOW | Released 12th November
Vintage Culture and James Hype are teaming up to lay claim to being the dancefloors favourite with their bouncing, housey, club focussed single, "You Give Me a Feeling," serving as their debut appearance on Insomniac Records.

With thousands of miles sitting between them, two of the most in-demand dance exports are closing the geographical gap from their respective origins by way of a temperature raising cross-continental collab. The beloved Brazilian iconoclast Vintage Culture is met halfway by breakout UK sensation James Hype, as they come together to concoct an irrepressible potion of sublime tech house.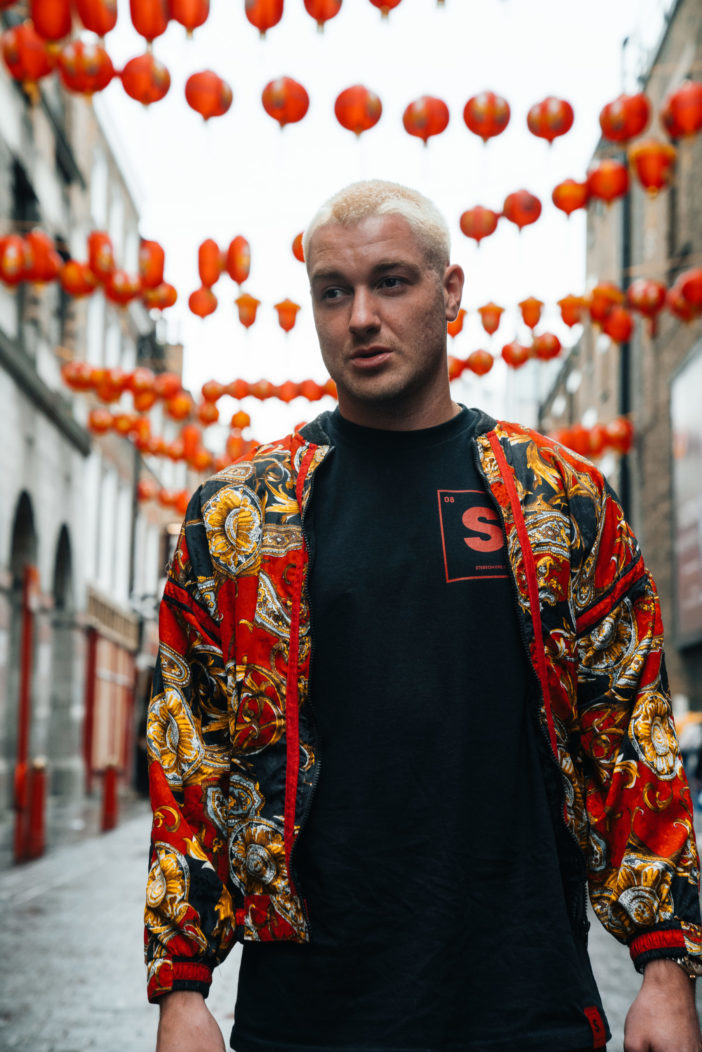 Bold and full-bodied, "You Give Me a Feeling" takes its claim as a true masterclass in club seduction. A sultry, pitched-down vocal hook presses those primitive buttons ever-so gently, while slinky rhythms and beefy basslines work their magic to bring uncontrollable urges to the surface. Crisp drum programming and stripped-down sensibilities keep the temperature rising through the roof. Once the club-pleasing record settles into its full stride, Vintage Culture and James Hype effectively turn those deep-seated desires into an endorphin-riddled climax that will leave listeners suspended in a dazed state of stimulation long after the concluding beat finishes the job.  
The multi-platinum hitmaker Vintage Culture, née Lukas Ruiz, has made himself comfortable at the top of charts and festival lineups the world over. His uncanny ability to coalesce ear-burrowing hooks with pulse-raising grooves carries over to create a universal appeal that translates on the decks just as much as it works for at-home streaming. The proof is in the numbers, as evidenced by the more than 2 billion streams he's generated globally from standout tracks such as his smash single "It Is What It Is" featuring Elise LeGrow, the artisanal collab "Coffee" with Tiësto, as well as his far-flung remixes for Meduza, Diplo, David Guetta, and Moby. His dexterity inside the DJ booth is an animal all on its own, which attendees of this year's EDC Las Vegas were thrilled to experience first-hand during his sun-kissed opening ceremony back-to-back set alongside Solardo, which was an added bonus to his closing solo main-stage performance at kineticFIELD. 
Rapidly becoming the DJ's DJ, and globally recognised hitmaker, London-based James Hype has built up a buzz that has lived up to the definition of the latter half of the moniker he's adopted. With a reputation preceding his every move on the worldwide circuit, James Hype has positioned himself as a must-see spectacle due to his technical transitions, one-of-a-kind bootlegs, ear-pricking mashups, and a crate-digging inclination only few can match. Those skills have led to a hectic touring schedule with stops at O2 Arena (London), Echo Arena (Liverpool), MEN Arena (Manchester), SSE Wembley (London), as well as gigs in Ibiza, Australia, Dubai, the US and beyond. His tastefully executed remixes have roped him into the inner circle of international heavyweights, having been commissioned by Bruno Mars, Meduza, Imanbek, Icona Pop, and Rita Ora. However, his original creations made him into a certified sensation in his own right, with the platinum "More Than Friends" and the HARLEE-assisted "Afraid" breaking into regular rotation on BBC Radio1, Capital Dance, and KISS100. 
"You Give Me a Feeling" not only finds common ground between the colossal chart-toppers, Vintage Culture and James Hype, but the effusive collab will permanently attach itself to our collective pleasure point the second it hits shelves via Insomniac Records on Friday, November 12. 
About Insomniac Records
Insomniac Records operates under the umbrella of Insomniac Music Group, which has spawned internal brand-driven imprints, such as HARD Recs, Factory 93 Records, Bassrush Records, Lost In Dreams Records, IN / ROTATION, Basscon Records, Dreamstate Records, and Discovery Project. Additionally, the growing network also oversees a number of artist-focused imprints, such as NGHTMRE & SLANDER's Gud Vibrations, Shiba San's Basement Leak, Wax Motif's Divided Souls, Justin Martin's What To Do, NIGHTMODE, to name but a few. These new endeavors all serve as extensions to the ever-evolving community of Insomniac, which is dedicated to curating a diverse catalog of releases from across the dance music spectrum. More than merely just a record label, Insomniac Records is a destination where fans from all walks of life can discovery and enjoy choice selections from a roster that includes some of the best DJs/producers from the global stage. On top of the 200+ releases since 2016, Insomniac Records has also curated its premier EDC compilation series, featuring four EDC Las Vegas and EDC Mexico master soundtracks. Signing a roster of notable talent including Dombresky, Noizu, SIDEPIECE, Habstrakt, John Summit, LP Giobbi, Biscits, and beyond, Insomniac Records continues to foster unique talent it firmly believes in. The unparalleled track record of success has pushed Insomniac Records to the forefront of established dance music platforms.
Connect with Vintage Culture
Facebook | Twitter | Instagram | SoundCloud
Connect with James Hype
Facebook | Twitter | Instagram | SoundCloud | Tiktok
Connect with Insomniac Records
Website | Facebook | Twitter | Instagram | SoundCloud