Wve is back with his brand new electro house track 'Give Me The Fire'! Bursting with energy and influenced by names such as Klaas, DJ Solovey and Benny Benassi, this track is destined for the dance floor this summer! This hyped track is sure to get you dancing, with impressive production quality, airy vocals and the most catchy hook. FYI, don't miss out on the extra Dub Mix too!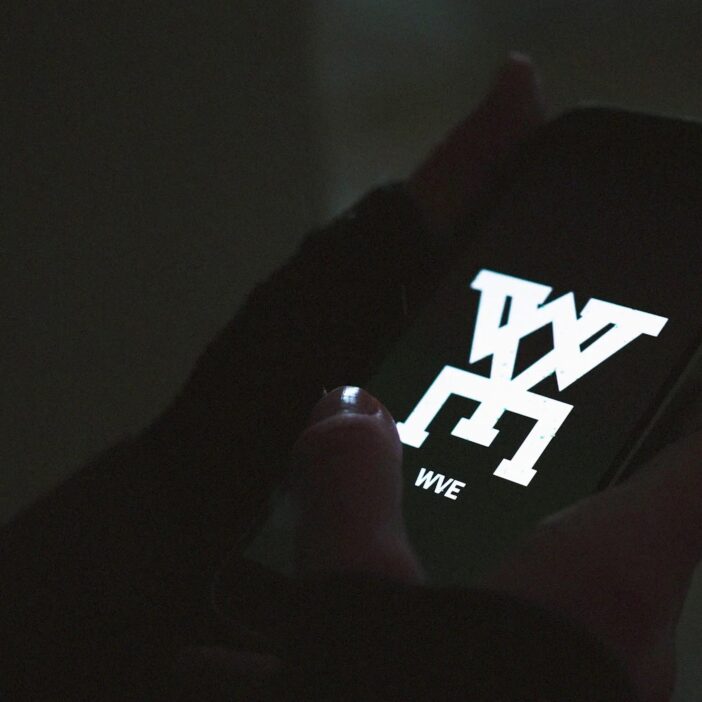 OUT NOW
Wve has been in the DJ game for over ten years and his music has reached places all over the world. Boasting a status as one of the Top 100 PromoDj, each of one his sets delivers enough energy to set any dancefloor alight and his unique style has garnered over a million plays and downloads. So far Wve has grown a following in the East and has over 8,000 followers on Facebook. You can find his many tracks and remixes over his promodj page as well as catch updates for his next projects on his socials, linked below.
Getting To Know Wve
Artist name and location? 
Wve, Canada 
Introduce yourself in one paragraph:
I like to touch everything that has to do with the stage. Whether on the stage or behind, I like to be everywhere. I have as much fun to be a dj an evening, as to set up the lighting for a crazy show
Were you connected with music from a young age, or anyone in particular inspired you? 
I always wanted to understand the technical whole of a show, from the artist to the sound
What first kickstarted your musical career? 
A little too much self-esteem, to go DJ in bars at 16. From that moment I always love it and I never stop
Tell us a more about your sound and how it has evolved.
I always like the sound a bit harsh and simplistic. I like that we hear each separate synth when we close our eyes. Let us feel the drum invade in us. The more time goes by, the happier my sound makes me.
Any words you want to share to encourage other artists and producers?
Don't be afraid of having 32 versions of a song and having 126 unfinished files. Always produce and go
Networking, consistency, character, approach… what and how do you initiate your Industry relationships? 
Unfortunately, here (Canada) the scene is not very developed. People are carried by the mainstream and not by discovery. I know that my audience is mainly located in Eastern Europe
Is there anyone specific you'd like to thank that has helped you evolve and why? 
A lot of people helped me, with little things here and there. But it is especially as a stage technician with colleagues that I learned to control my sound
Name 3 albums or labels that have inspired you the most.
Rammstein – Herzeleid
Benny Benassi – Hypnotica
Ozzy Osbourne – Blizzard Of Ozz
What's your favourite piece of studio equipment or software?
JBL 4892 monitors with my Rane Eq all i want !
Name your favourite club or festival in the world, and how does it makes you feel?
FEQ, Everything artist, everything vibe, all suprise
Name an outlandish rider request?
As a technician I ask for nothing more than the bare necessities, in the worst case, I bring it
Favourite clubbing memory, who or what did it involve? 
My favorite nights are the times when you think it's going to be terrible but it's going to be epic. 
What quote represents you best?
If it doesn't fit in a roadcase it's useless
If you could play any venue, where would it be and why?
Berghain where one can express themselves in their own way and make themselves understood
Music is….. (explain more) 
Is the blood, is the life
One song you really couldn't live without? 
Rammstein – Du Riechst So Gut
Name drop your favourite tunes, artists or DJs (past or present)
Heiko & Maiko – Morseton
Klaas – Infinity
Swedish House Mafia – Greyhound
What was your first music opportunity and how did it fuel your fire?
My first bar full, box office closed, and you're cheering for the crowd until after closing
Tell us more about your plans for the future.
I would still like to improve my sound and be able to achieve speed goals. And I would like to create a local scene to be able to produce myself and produce artists that I like
Any worldly advice you'd like to share?
Never stop
Support Wve on Social Media
Listen to more of Wve