Festival season is almost upon us and with so many things happening lately we could all agree to use a break.
Thanks to the availability of Covid-19 vaccines that have started to be distributed across the UK and several European countries, a handful of festivals have announced their confirmed dates for this summer. The arrival of a new rapid-testing service adds the opportunity of further safety measures, as has been successfully trialled at a concert organised by Primavera Sound festival back in December 2020.
While it is still uncertain if things will ever completely return to normal, we all deserve to have something to look forward to! Mark your calendars, as these epic festivals are confirmed to be happening this summer…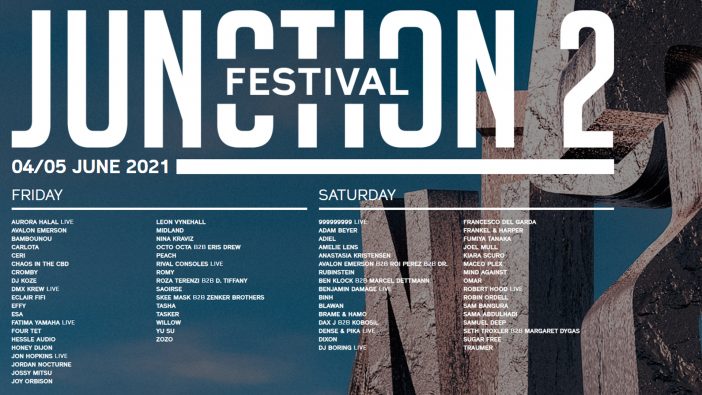 Junction 2 Festival, London, England
Junction 2 Festival is one of London's most prominent techno events. The name originates from its setting, with the event being held underneath a motorway bridge. Surrounded by acres of countryside, it's the perfect juxtaposition of urban minimalism and nature.   
Following the successful Junction 2 Connections event last month, which reached over 3 million viewers, be prepared for two days of dancing with unique stages, unparalleled sound and your most revered DJs. With the likes of Adam Beyer, DJ Koze, Fourtet, Honey Dijon, Peach, Dixon and many more exciting names on the bill, it's going to be a BIG one.
Date: 4th – 5th June 2021
Location: Boston Manor Park in Brentford, London.
Tickets: Available here. 
More Info: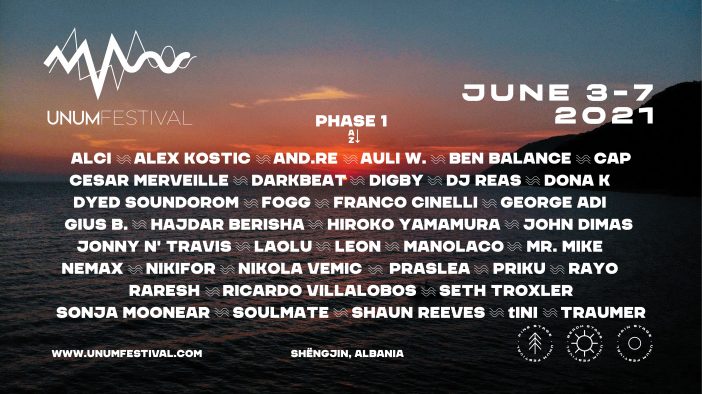 UNUM Festival, Shëngjin, Albania
UNUM Festival is a House and Techno music festival inspired by the unity of five simple elements of life and nature: music, sand, pines, the sea and the mountains. Held in Albania, this premise should give you a good idea of its dreamy setting on the beach of Rana e Hedhun.
Returning for their second edition, 50 international and local artists will be spreading the good vibes and giving us an experience of a lifetime, including Seth Troxler and Ricardo Villalobos. Integrated into the festival will be Culture Week, which will be hosting documentary and short film festival DokuFest, an Alternative Stage with local bands, the Art Show area featuring installations, graffiti and sculptures, plus the Joy Zone with yoga sessions, massages and body painting. Immerse yourself in this smorgasbord of quality music and culture this June over the course of five days and four nights on the magnificent shore of the Albanian Riviera.
Date: 3rd – 7th June 2021
Location: Rana e Hedhun Beach in Shëngjin, Albania.
Tickets: Available here. 
More Info: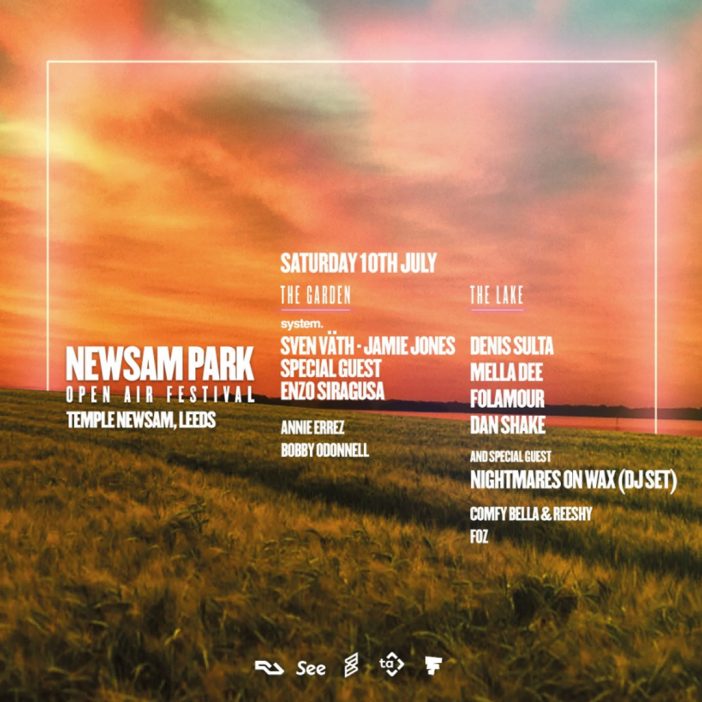 Newsam Park Open Air Festival, Leeds, England
Newsam Park is a brand new Electronic music festival created by the team behind the legendary Cocoon in the Park, an event known for its curated line-ups and epic party atmospheres.
The one-day-spectacular is filled with iconic artists and DJs such as Jamie Jones, Nightmares On Wax and – of course – Sven Väth himself. Soak up quality beats and the fantastic atmosphere in the setting of a historical Tudor-Jacobean manor and grounds.
Date: 10th July 2021
Location: Temple Newsam, Leeds.
Tickets: Available here. 
More Info: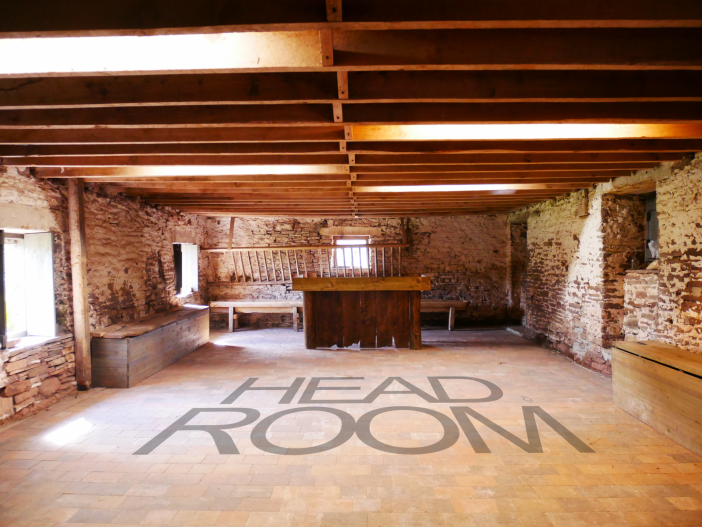 Headroom, Abergavenny, Wales
Headroom is a private weekend event located in the grounds of a beautiful farm in the foothills of the Black Mountains. The mini festival will be running across two days, presenting a carefully curated line-up of across two stages featuring live music and a wide range of electronic genres. Confirmed artists include Angel D'Lite, Lukas Wigflex, Harri Pepper and Ghost Phone to name just a few.
Headroom welcomes people of all races, sexualities, gender expression, ages, physical abilities and backgrounds to create a safe space to celebrate a shared love of music. The event is limited to 250 people and tickets can only be purchased via invitation, with access weighted more heavily towards women, trans and non-binary festival-goers to create a more inclusive environment.
Date: 30th July – 1st August 2021
Location: Abergavenny, Wales.
Tickets: Available here 
More info:
Eastern Electrics Festival, London, England 
Eastern Electrics is one of London's most popular raving experiences, known for its world-class underground dance line-ups and magical productions. 10 hours of fun and frolics spread across five stages crammed with legends of old and fresh favourites, expect a mix of the finest House, Techno and Disco beats. Dennis Sulta has been named as the first confirmed artist on the 2021 line-up.
Date: 28th August 2021
Location: Secret Location in London (TBA)
Line-up: TBA
Tickets: Sign up here. 
More info: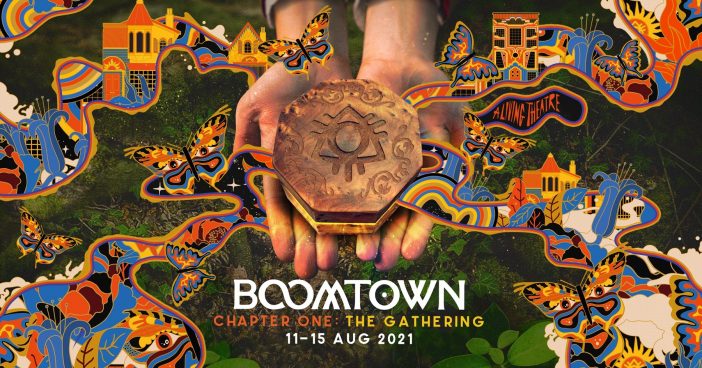 Boomtown Chapter One: The Gathering, Winchester, England
Boomtown is one of the world's most innovative festivals, offering an immersive and theatrical experience like no other.  Over the course of five days and three enchanting stages, revellers get to explore the underground of the electronic music spectrum fused with immersive art, theatre and live performances in the setting of the living and breathing fictitious city of Boomtown.
At its core is The Main City, with each district featuring its own distinctive stage. On the outskirts known as The Forests, woodland chill-outs and forest parties await. Actors roam the grounds and festival-goers are encouraged to create their own fantastical characters. This year, the organisers have chosen to keep the line-up under wraps until just before the festival, while also lowering ticket prices to make the event as accessible as possible for those who have been financially affected by the Covid-19 pandemic.
Date: 11th – 15th August 2021
Location: Boomtown Fair, Winchester
Line-up: TBA
Tickets: Available here
More info: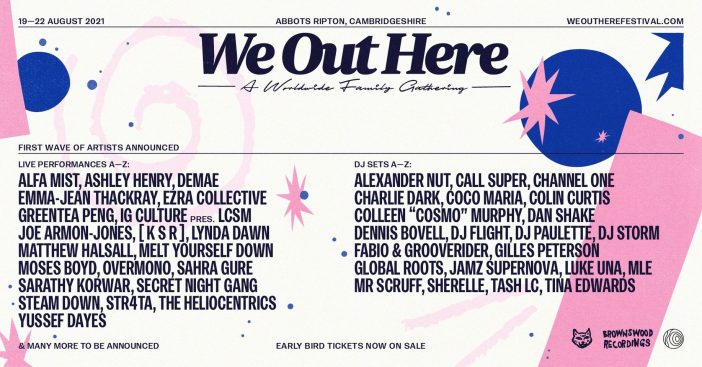 We Out Here Festival, Abbots Ripton, England
Nestled into the beautiful Cambridgeshire countryside, We Out Here festival is a musical project created by Brownswood Recordings owner Gilles Peterson in association with Worldwide FM. Across four days and three nights, a full-on weekend of amazing live performances and DJ sets awaits, scaling the width and breath of Soul, Jazz, Hip Hop, House, Afro, Electronica and beyond.
Gourmet food and drinks, wellness offerings, family activities as well as art and other cultural pursuits complete the high quality programme.
Date: 19th – 22nd August 2021
Location: Abbots Ripton, Cambridgeshire
Tickets: Available here
More info: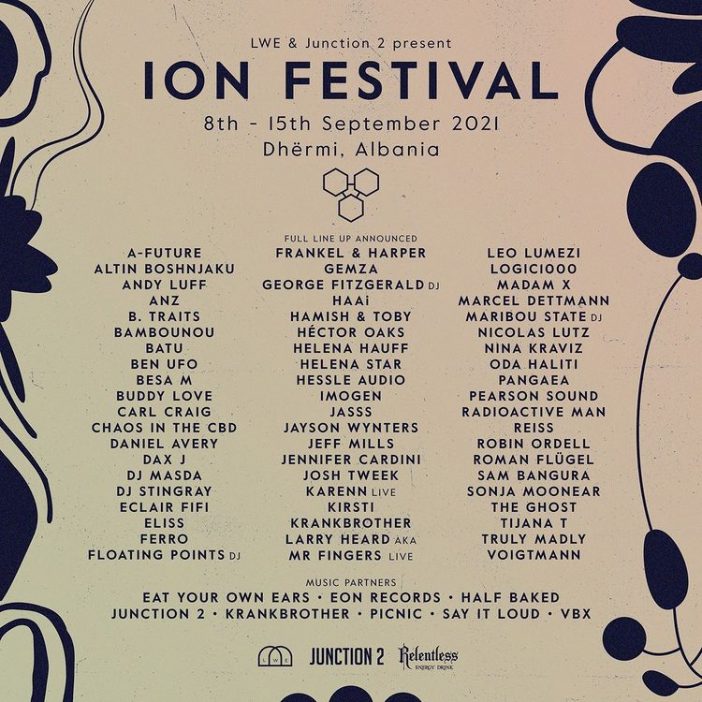 ION Festival,  Dhërmi, Albania
ION Festival is a new electronic music gathering created by LWE and Junction 2. Transporting music fans to a beautiful unspoilt paradise on the Albanian Riviera, the week-long extravaganza is filled with dancing, exploring and – most importantly – the opportunity to reconnect with music and like-minded friends. 
Enjoy the finest electronic beats spun by the likes of Carl Craig, Nina Kraviz, Floating Points, B.Traits and many more exciting names.
Date: 8th – 15th September 2021
Location: Dhërmi, Albania
Tickets: Available here
More info:
Riverside Festival, Glasgow, Scotland
One of Scotland's biggest electronic music events is back for the 8th edition of the annual Riverside Festival. Held in the unique location of the Riverside Museum on the banks of the Clyde, the festival returns stronger than ever with its first ever three-day programme. 
Headliners include the dynamic duo of Disclosure, Techno Queen Amelie Lens and Grammy-nominated producer Jamie xx, with many more still to be announced.
Date: 3rd – 5th September 2021
Location:  The Riverside Museum, Glasgow.
Tickets: Available here.
More info:
MiNT Festival, Leeds, England
The brainchild of the team behind MiNT Club and MiNT Warehouse in Leeds, the festival edition is one of England's best-loved dance music events. A 13-hour rave marathon spread across five stages awaits club lovers, and while the line-up for 2021 is yet to be released, you just know it won't disappoint. 
Previous editions have seen the likes of Adam Beyer and Ida Engberg, Dixon, Butch and Gorgon City step behind the decks. For revellers who will inevitably be left wanting more when the lights come on, there is the official afterparty to keep the fun going.
Date: 25th September 2021
Location:  TBA, Leeds. 
Tickets: Available here
More info:
Parklife Festival, Manchester, England
Parklife Festival is Manchester's biggest summer party known for its top-tier line-ups. This year they are back for a two-day extravaganza with a whopping eight stages to bring you memories that'll last a lifetime. The line-up has not been released yet, but the team has promised it will be "huge".
Date: 11th – 12th September 2021
Location:  Heaton Park, Manchester.
Tickets: Register for early access here
More info:
With music festivals this good to choose from, we'll truly be spoilt this summer. Stay tuned for more information on the full line-ups and get ready to dance your heart out!