It was a day of searing heat. One that would solder friendships and forge acoustic passions. A climatical anomaly; by all accounts, but such is to be expected from the day of the 26th of May. According to recent Amsterdam lore, on this day, anything feels possible. This day is home to the DIYNAMIC Festival in the serenely scenic Amsterdam Bos.  
 Dynamic:
1. (of a process or system) characterised by constant change, activity, or progress.
2. (of a person) positive in attitude and full of energy and new ideas.
It began. Canals become fewer as the taxi weaved through Dutch traffic in the early afternoon. Soon, we had reached the Bos- a forest sitting south west of the centrum. As we scaled the perimeter, a cushioned and ominous bass picked it's way through the foliage and had us all ready to get involved. We made our way into the halls of green, along dirt paths, following the bass that became louder still. The excitement was real now, as sun cream was applied, sweat dripped before the dancing had even commenced as the radiant sun pierced the tree tops.
For our efforts, we were soon rewarded, as we were greeted with the entrance to the site. The location- the nucleus of the Bos, was encased within a ring of long Dutch trees, creating an organic skyline that above sat a sky of oceanic blue. As we approached the entrance, five hundred bikes shimmered in the sunlight. It was not long before we passed, with a security procedure that was less invasive and more realistic than that of UK festivals.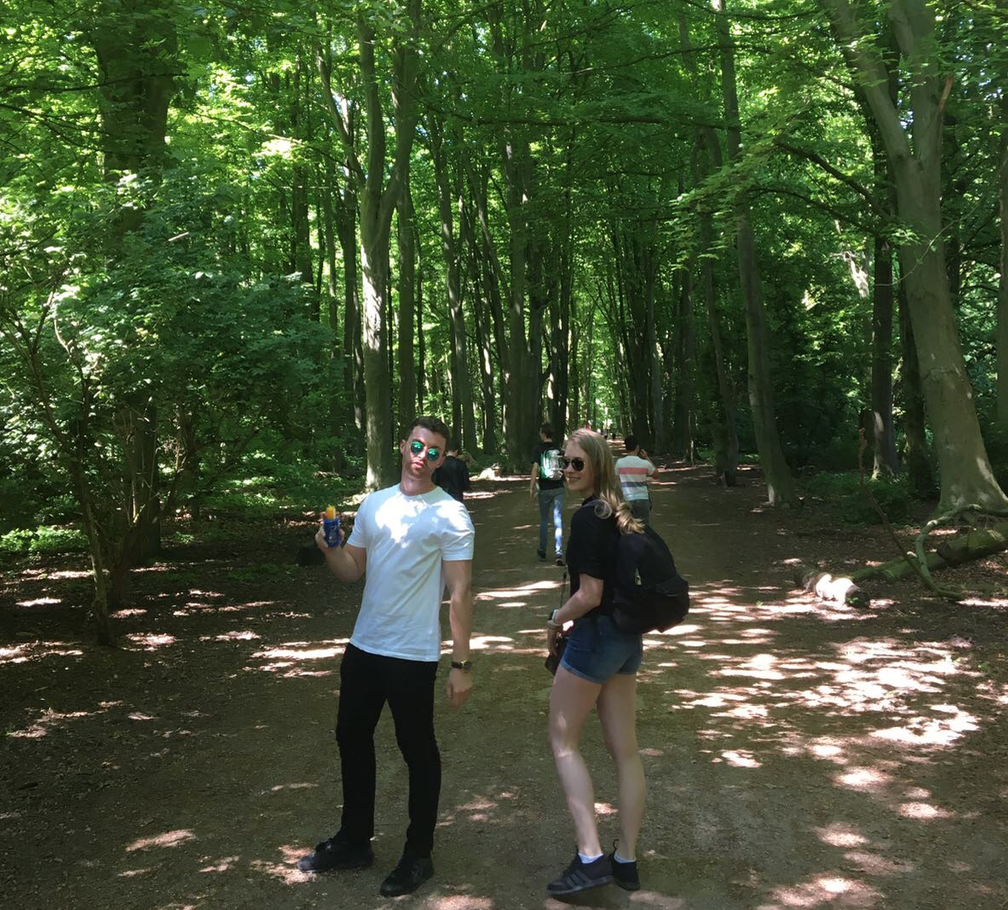 Lockers were purchased at a price worth paying. The bass grew to a pitch no longer ignorable, as we sauntered towards the dance floor of the first stage. With a pocket full of drink tokens and a heart full of dreams, all was in order. Undercatt started things off. It had been a big year for the duo, whose prominent feature of 10 years DIYNAMIC and thunderous single 'Futura' had cemented their place as a powerful name amongst the DIYNAMIC label. Synth tinged Techno was the order of the day, as was a number of bare feet. The international crowd moved wildly to grinding, driving rhythms. The music was instantly recognisable as tougher than the year previous, which was to be expected if DIYNAMIC's latest EPs are taken into question. At 3pm, the crowd was beginning to both swell and swelter in the unbridled rays of the sun. A high point of Undercatt's set was 'Futura', which was greeted with a tremendous roar from all in attendance.
Taking some time out of the heat, I sat under a tent adorned with benches. Here, I met ravers of all ages from around the world. This festival was certainly in the 21-35 age category, as is most techno in Europe, yet there was many a veteran dancer ready to get stuck in. It was the beaming faces, polite demeanour of subsequent crowd weavers and outstandingly positive vibrations that gave this festival such an optimistic glow.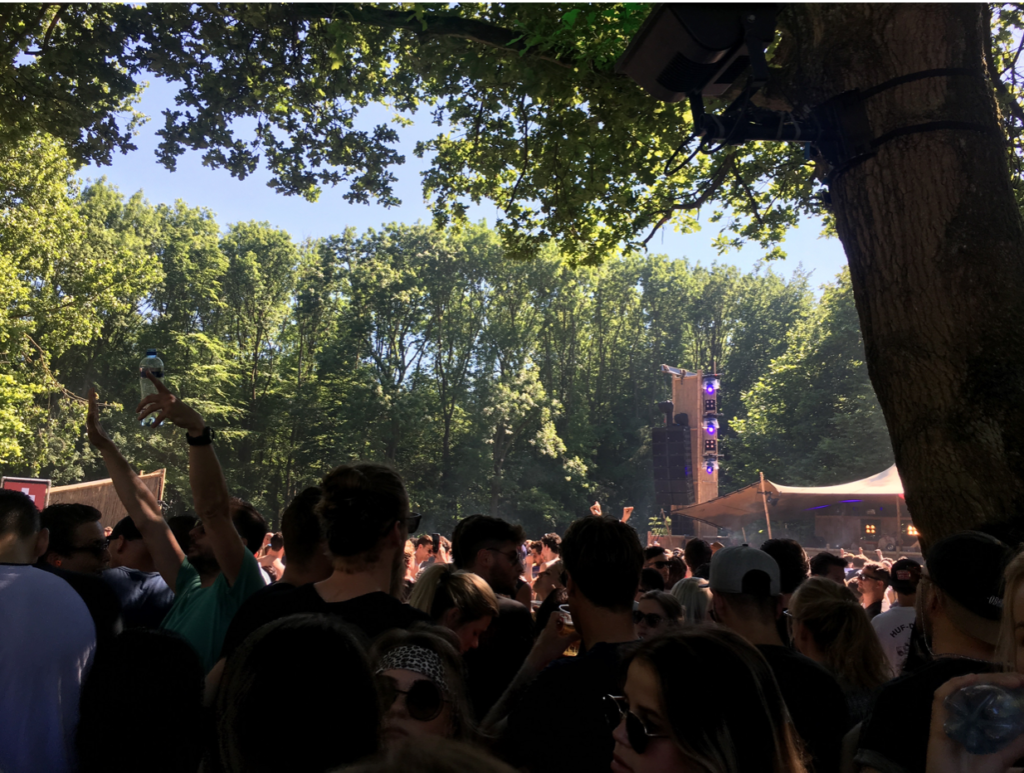 The hours of 4-6 were spent between stages one and two. The second stage was smaller. What it lacked in size it made up for in intimacy. Tucked inside a wall of wood, stage two provided respite from the heat. Ost & Kjex provided a stellar live performance, full of class and ambient beats marked by rolling crescendos. The pair were incredibly engaging, making full use of their vocal additions, sending the crowd into blissful undulation.
Returning to the first stage, spirits were higher still as Kollektiv Turmstrasse opened their live set with a roaring rendition of their weighty 'Sorry I Am Late'. The DIYNAMIC sound is varied, straddling the border of house and techno, each act brought a different tempo. Whilst Kollektiv started hard, they brought the tempo down a touch by presenting a deep, melodic house set. This allowed us all to pause and drink in the atmosphere. The sun had began to dip and Kollektiv dropped their remix of 'Move On', which matched the vibe of the festival as perfect as a Rembrandt painting.
Next up was HOSH, whose appearance was greatly anticipated after his recent album launch party in Ibiza. HOSH has been pushing a harder style since I caught him at DIYNAMIC 10 at the Amsterdam Paradiso last September. Now, the volume had crept up a little, as HOSH rolled out a heavy techno set, occasionally pausing for interludes wherein he wove sweet melodies and tracks from his latest release. One stand out track from this set was Patrice Bäumel's edition of 'Borderline'. This track is as powerful as it is haunting. Hearing this detailed, frightening, almost supernaturally toned track over speakers at such a high decibel was a turning point for all in attendance at the festival. I was sure at this moment that I was hearing the future of dance music. This is why I attend such festivals. We were all alive, jaunting in this field, one ear in the future, the other in the present.
Boundaries were being pushed, and this was the beauty of DIYNAMIC Festival. This sentiment was reaffirmed with the arrival of Johannes Brecht at 8pm. There was no drama to be found, not a cloud in the sky an not a complaint in the air. All there was then, was the setting sun and a live set that utilised poignant live instruments in masterful fashion. Brecht's set was one that built in intensity, making creative use of obscure vocals from early 2000s Pop. The sound was measured, as Brecht was careful not to overshadow the forthcoming headline set of label boss Solomun.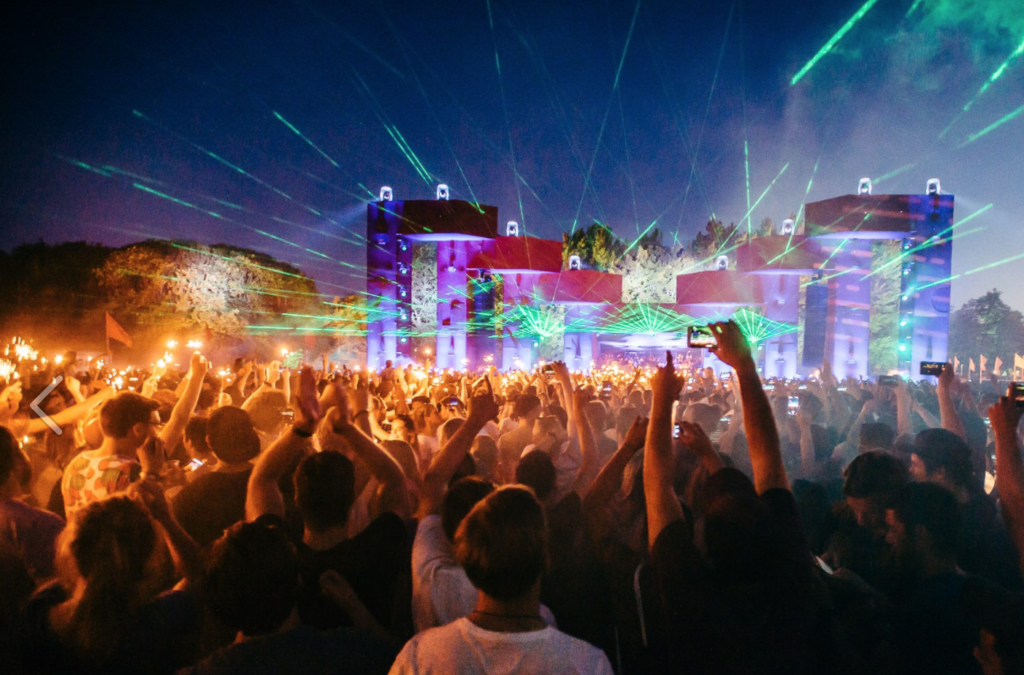 Then came the grand benediction. Those who took pilgrimage to the land of Bos always speak highly of the DIYNAMIC head honcho. Solomun approached the decks at 8.50pm and unleashed his hardest set to date. This consisted of a dash of tech-house laced with bassoons, pivoting to thunderous techno with the loudest percussion that I have ever witnessed. Soloumun's build ups were brought an abrupt end by an ear-splitting drum roll. To this day I feel a rush down my spine, emblazon upon my DNA structure from the magnitude of Solomun's use of drums. Attendeeds pulled for phones, Shazzamming – to no avail. Solomun delivered a cutting edge set of passion, glory and future music. This cemented to this writer, the fact that DIYNAMIC is the most dynamic, forward thinking house and techno label of the past few years. Unity was the order of the day, as vibrations reached new heights, each of us present holding a sparkler high in the summer night sky, friends, fans and lovers of a life displayed in a new hue.