The much anticipated single from DJ G-String has landed as an essential September release for electronic fans, and followers of this unique artist.
Out Now 'Ain't Nobody'

| Record Union | 25 Sept 2020.

DJ G-String is known as the one that makes the crowd dance with her selective dance music style. She creates an atmosphere where the music feels like it keeps evolving and becomes alive. She has been able to loop, sample, live mashups, and always beat matching manually on the fly.

This Chicago native has released now three EDM tracks this year, all with heart moving lyrics. DJ G-String is not just a DJ, she is a producer, singer, songwriter, and multi-talented musician. Her latest release is called Ain't Nobody which is about taking control of how you feel about a situation in love. You are the only one that can allow you to feel a certain way and can overcome any outcome of an experience.

Check out her latest track and get a free download https://hypeddit.com/link/hiisuy of the song too!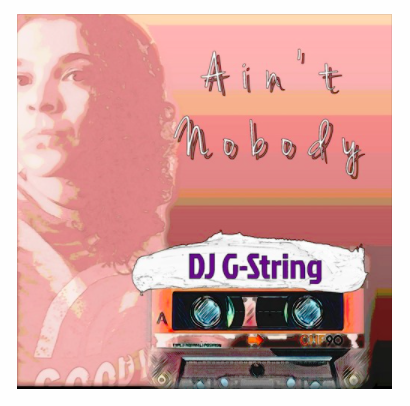 With over 18 years of experience as a Club DJ and a musician, her signature style of mixes, own dance tracks, and mashups is what makes her feel alive. She spreads that feeling alive in each set she performs keeping the crowd going and demanding more.
Show your support by visiting her website at www.djgstring.com
Accruing a long list of industry accolades we foresee DJ G-String continuing to impact with genre defining tracks that always engage, providing a soundtrack to generations through club focussed music with a prominent message. Head across to her socials and show some love, share this release, stream and download your favourite tracks.
DJ G-String 'Ain't Nobody' Download Link https://hypeddit.com/link/hiisuy