ADE Arts & Culture has been the staple of the crossover between electronic music and other art forms. 
For its third edition, the programme focuses on today's makers who find their strength in the night, the positive impact electronic music has on its makers and listeners, and broadening horizons.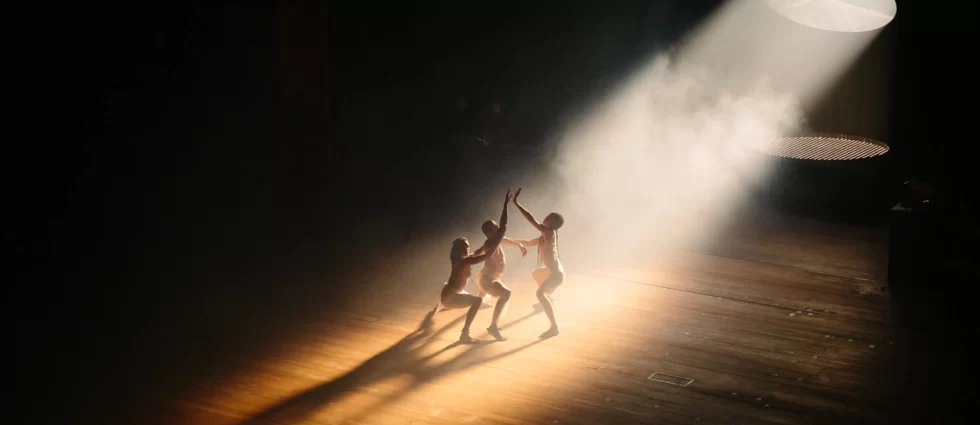 Here are 5 programs from the ADE Arts & Culture you cannot miss  –  
A Taste of Ballroom  Thu, Oct 19, 2023 19:00 – 21:00 Kanaal40 (Club) | Warmoesstraat 66, Amsterdam
On the 19th of October, ADE Arts & Culture and Kanaal40 will host 'A Taste of Ballroom'. A free event organised by multidisciplinary artist Yamuna Forzani from the house of Comme Des Garçons and founder of The Utopia Ball.
Expect a  night of Dutch Ballroom beats and performances, including lip sync, vogue femme, and sex siren. The aim is to share, celebrate together and educate by giving an insight into this vibrant community. To conclude this segment of the evening, the audience will be invited to participate in two categories. Have the chance to get your 10s and snatch a grand prize with the categories 'shake that ass' and 'best dressed of the night'!
This event is free to attend, but capacity is limited so RSVP to secure your spot.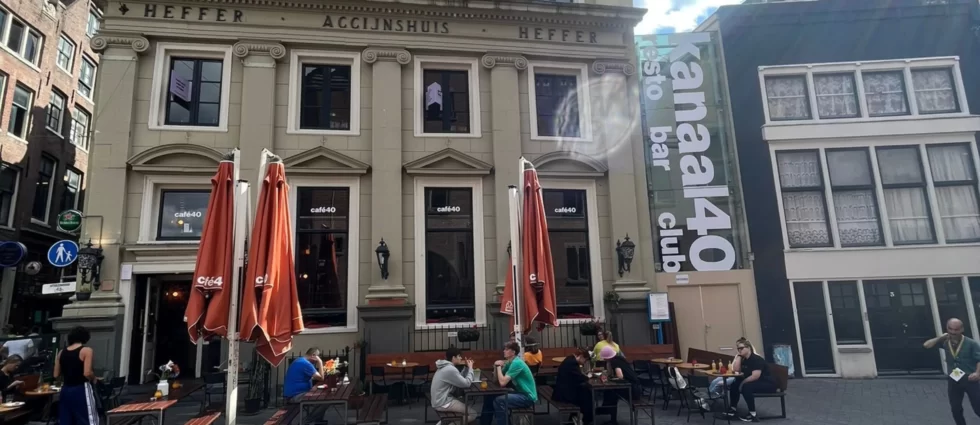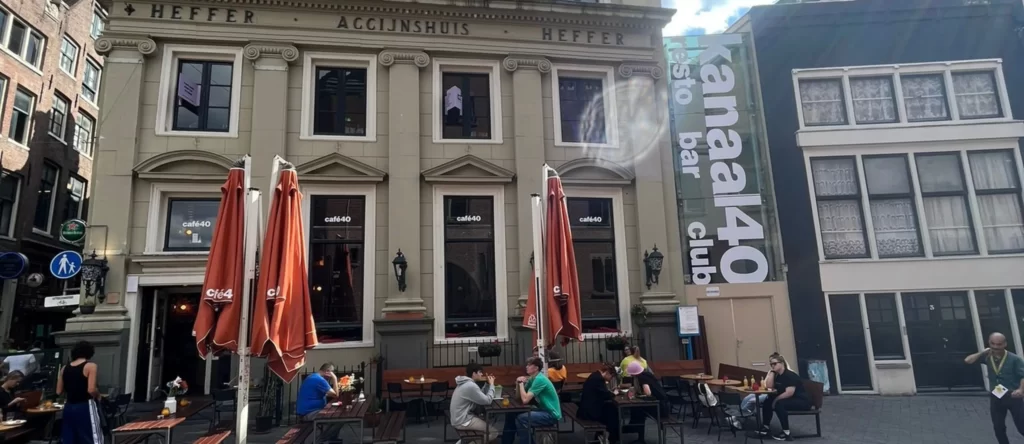 To Dance is to be free  Fri, Oct 20, 2023 10:00 – 17:00 Stadsarchief Amsterdam | Vijzelstraat 32, Amsterdam
This autumn, the Amsterdam City Archives celebrates the night with an exhibition that takes visitors on a journey through Amsterdam's club scene. The exhibition contains beautiful images captured by photographers such as Claudie Crommelin and Ronald Schmets, new artworks by Bogomir Doringer and Juha van 't Zelfde, VJ installations by Heleen Blanken and Gerald van der Kaap, notable documents from the City Archives and personal stories and memories of clubgoers from the past and present.
This exhibition, organised by guest curator Manique Hendricks for the Amsterdam City Archives, aims to inspire and to explore important aspects of club culture in Amsterdam. Who were the players? How did they operate? What impact did clubs have on creatives and visitors alike? And how did the night affect the day?
The exhibition To Dance is to be Free explores the most important aspects of club culture in Amsterdam from 1980 until today, using photos, personal stories, flyers, video, music, visual art, documents and unique objects. Memories of clubs like the RoXY, Club IT, Mazzo, Club11 and TrouwAmsterdam are combined with the stories behind contemporary clubs and organisations such as Paradiso, Spielraum, X3 and Garage Noord.
From Thursday the 19th till Sunday 22nd Het Stadsarchief welcomes ADE Pro Pass holders to visit our exhibition for free. They kindly ask you to purchase a ticket in advance through our website: https://stadsarchiefamsterdam…. Please select a date and time slot you prefer and then click on "Other Valid admission". Upon arrival, please check in at the counter, show your ADE pro Pass, and we will provide you with a ticket to access the exhibition.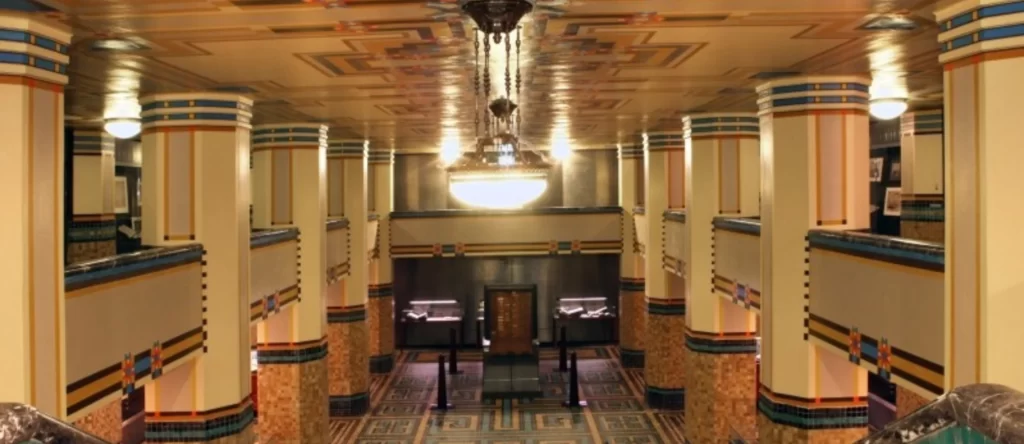 Rooted in Culture Fri, Oct 20, 2023 18:00 – 23:30 Tolhuistuin | Tolhuisweg 3, Amsterdam
The culture is essential for the House and Club scene. House culture is rooted in black history, LGBTQI+ community, underground clubs and freedom of expression. Rooted in Culture presents club culture through movement, education and inspiration.
The 2nd edition of Rooted in Culture provides food for thought and liberation of the body in collaboration with the Dutch Housedance Community, Steppin Into Tomorrow and Lynnée Denise.
Get inspired during the Housedance workshop guided by Zev, who is one of the early clubheads in the Netherlands. Followed by Lynnée Denise and Mo Wrights (Steppin Into Tomorrow) in conversation, taking you through the history of New York club culture in the '90s. Rounding off the program are DJ collective Chill on Tuesday and Chocolate Brown teaming up for a b2b session to kickstart the vibes on the dancefloor until close.
Rooted in Culture will get you moving in different forms!
TICKETS €12 via www.Paradiso.nl
PROGRAM
17:30 Doors open
18:00-19:30 House dance workshop by Zev
20:00-21:30 Talk by Lynnée Denise and Mo Wrights
22:00-00:00 DJ Chocolate Brown and Chill on Tuesday
This event is supported by the Amsterdam Housedance Community and Dynamic Arts
ATMEN  Thu, Oct 19, 2023  22:00 – 23:59 Internationaal Theater Amsterdam | Leidseplein 26, Amsterdam
In ATMEN, Nicole Beutler welcomes you to an undiscovered piece of the future; it is 2200. A pulsating, vibrating and breathing paradise in which nature has reclaimed its place. The red plush in the theatre is now part of a living ecosystem. The ruin is overgrown with bacteria, flora, fauna and shiny fungi. Along with hybrid creatures, the audience becomes part of this ecosystem, in which the four singers of the award-winning dance opera 8: METAMORPHOSIS sing romantic songs of nature.
This trilogy creates a space where the performers and the audience reflect together on what it is to be human in this world. Theatre offers an opportunity to think critically about the future of humanity on the planet. Beutler aims to touch the audience by offering new perspectives, by breaking open existing concepts in search of new, unexpected connections, generating potential for a hopeful vision of the future.

This event is free to attend for ADE Pro Pass holders. Limited number of tickets available, you can collect your ticket from 14:00h at the day of the performance. The venue reserves the free tickets up to 15 minutes before the start of the program. After the seats will be released to other visitors. Make sure you claim your ticket on time.


Recharge and Revolt Fri, Oct 20, 2023 11:00 – 19:00 Melkweg Expo | Marnixstraat 409, Amsterdam
During the Amsterdam Dance Event 2023, the group exhibition 'Recharge & Revolt' will be showcased at Melkweg Expo. Curated by Ukrainian guest curators Anton Shebetko (artist, curator, and writer) and Maria Vtorushina (queer artist and curator), this exhibition focuses on rave culture as a powerful political instrument.
After the Revolution of Dignity and this turning point in Ukrainian society, the techno and rave scenes flourished, giving rise to significant clubs and parties that have become an integral part of contemporary Ukrainian society, especially for members of the queer community.
Ukrainian LGBTQ+ members share not only the struggle against Russian invaders but also the fight for their rights. In this rave culture, the vibrancy and connectedness of Ukrainian queer communities are expressed, as it is a space where they feel safe and can be themselves. Raves even became of such crucial importance in 2021 that many local protests in Kiev took the form of raves, including Pride.
The Ukrainian techno scene is known for its values of freedom, self-expression, and acceptance, which are shared by the queer community. 'Recharge and Revolt' explores and celebrates themes such as queer identity, queer visibility, utopia, queer time, and the solidarity that has been fostered through raves.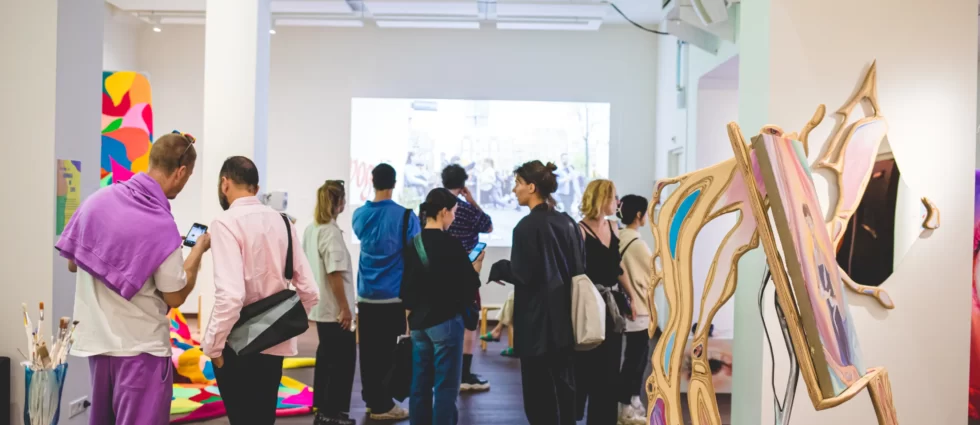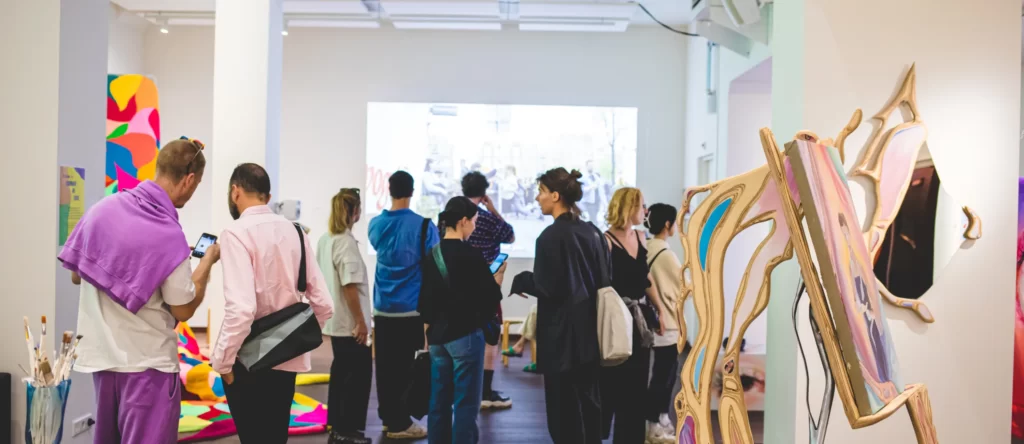 All ADE Pro Passes have sold out but you can still purchase an ADE Beats and ADE Green tickets here