With this year's ADE well and underway, here are some of the key labs you must not miss this Saturday!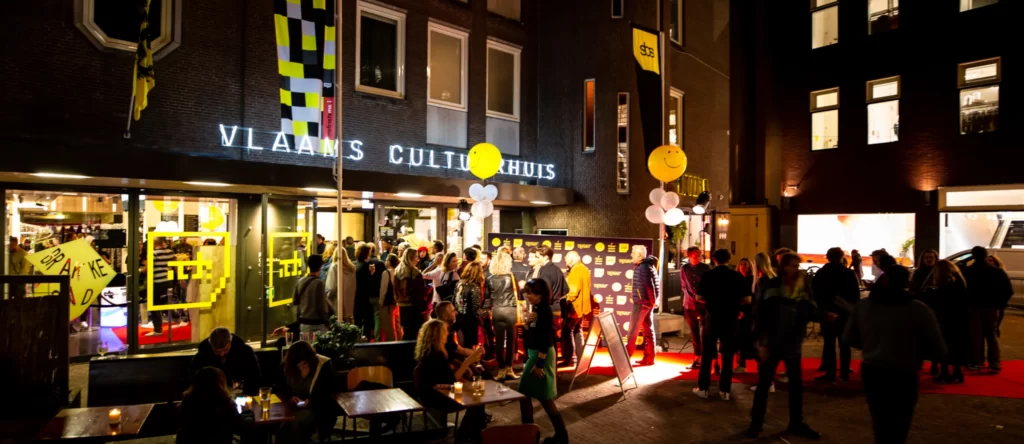 Class of '23: How The Future of Music Also Became The Future Of Style  11:00 – 11:45 Brakke Grond (Darkroom) | Nes 45, Amsterdam
From an invitation to a writers' camp to shining in a national campaign as the voice and face for future style. It happened to 10 emerging hip hop talents who were put forward as the 'Class of '23'. In this Q&A, speakers Ben Terken (Marketing Team Lead, Zalando), David Koster (A&R Manager, Top Notch, Noah's Ark), Kenneth Henn (Project Manager Brands, Top Notch, Noah's Ark & La Foux), Marjorie Richards (Junior Strategist, Hammerfest), Miles Momoh (Cultural Strategist, Hammerfest)  talk about music & culture and take a deep dive into the campaign together and discuss objectives and strategy, takings risks, the creative outroll and biggest challenges and take-aways.
Expo: 40 Years of Turntable Culture 11:00 – 18:00 Brakke Grond | Nes 45, Amsterdam
DMC, known for their annual World DJ Championships competition, is celebrating 40 years of Turntable Culture and everything touching the scratching realm in a photography series, traveling back to the 80s and guiding you through the last 4 decades of soundsystems, expressive jams, vinyl legends and finger-quick technicalities. Exclusively exhibited during ADE Lab at de Brakke Grond.
Sound Meditation Session by Mirella Kroes 11:00 – 12:00 Kanaal40 (Club) | Warmoesstraat 66, Amsterdam
Start your Saturday off by engaging in a sound meditation session led by Mirella Kroes, who will present a special ambient set integrating brainwave entrainment frequencies. These frequencies are utilized to synchronize brainwave activity with a desired state of consciousness. Providing the listener with profound relaxation, enhancing mental clarity, and guiding your focus to the present moment.
The Science Of A Hit Single 12:15 – 13:00 Brakke Grond (The Workshop) | Nes 45, Amsterdam
This panel consisting of Brahim Fouradi (Head of A&R, Universal Music & La Foux), Mohamed Fouradi (Head of A&R, Top Notch, Noah's Ark & La Foux), Pim Lauwerier (Owner, Backboard) and Carlos van Erven gives their insight into what it means to be a modern A&R manager. The A&R's explain how they recognise potential talent, where they find artists in a digital era and how they guide artists during their career.
Arturia: Bridging Hardware and Software synthesizers 14:00 – 15:00 Het Groene Paleis (The Connector) | Nes 42, Amsterdam
Dive into Arturia's MiniFreak synthesizer with Senior Product Manager Sébastien Rochard. In this workshop, Sebastian will provide an overview of MiniFreak's coverage of some renowned synthesis techniques. We will also explore software versus hardware synthesizers, how MiniFreak bridges these two worlds, and why this can optimize the making-music workflow.
Get 10 Years Worth of Publishing Knowledge in 45 Minutes  16:00 – 16:45  Brakke Grond (Darkroom) | Nes 45, Amsterdam
Hosted by Farid Benmbarek (Co-owner & Managing Director, Straight Shooter Publishing), Justin Hendrik (Music Publisher, Maktub) and Stephanie McGuire (Senior A&R International, CTM Purblishing) Get 10 Years Worth of Publishing Knowledge in 45 Minutes aims to provide the audience with a comprehensive understanding of the multifaceted nature of music publishing. The panel will cover 10 key aspects of music publishing. Each topic will be discussed for approximately 3.5 minutes. And, they're doing this at neck-breaking speed!
Dance as the Bassline with Bubbling TV 17:00 – 17:45  Lynk & Co | Rokin 75, Amsterdam
Bubbling, as a dance style, has evolved from its early days. With the music borrowing influences from genres such as dancehall, hip-hop, and R&B, the dance style became a product of these influences as well. Derived from dance styles such as hip-hop and breakdance, Bubbling in dance became its own style around the early '90s. Combining a Caribbean flair with the sped-up rhythms of the Bubbling music genre, Bubbling, both in music and in dance, has had a significant influence on how people express themselves on the dance floor ever since. Dutch-based Bubbling TV is joining ADE Lab to share more about the origin of the dance and the music, and they might even treat us to a short demo – completing the full Bubbling experience. Be sure to be there!
Demolition XXVI 17:15 – 18:45 Felix Meritis (Zuilenzaal) | Keizersgracht 324, Amsterdam
The Lady Machine, Joseph Capriati, Kölsch, Orly Gal, Agoria, Dave Clarke, Ivan Markovic.
The hugely successful format, hosted by Dave Clarke, in which producers are able to receive live on-stage feedback by a panel of renowned electronic music professionals including The Lady Machine, Joseph Capriati, Kölsch, Orly Gal, Agoria, Dave Clarke and Ivan Markovic. Dare to send in your best demo and let the games begin!
All ADE Lab Passes have sold out but you can still purchase an ADE Beats and ADE Green tickets here