We are approaching day 4 of ADE and there's still plenty to get stuck into!
Lets have a look at the best highlight keynotes, sessions and special performances at the ADE Pro program at the Felix Meritis this Saturday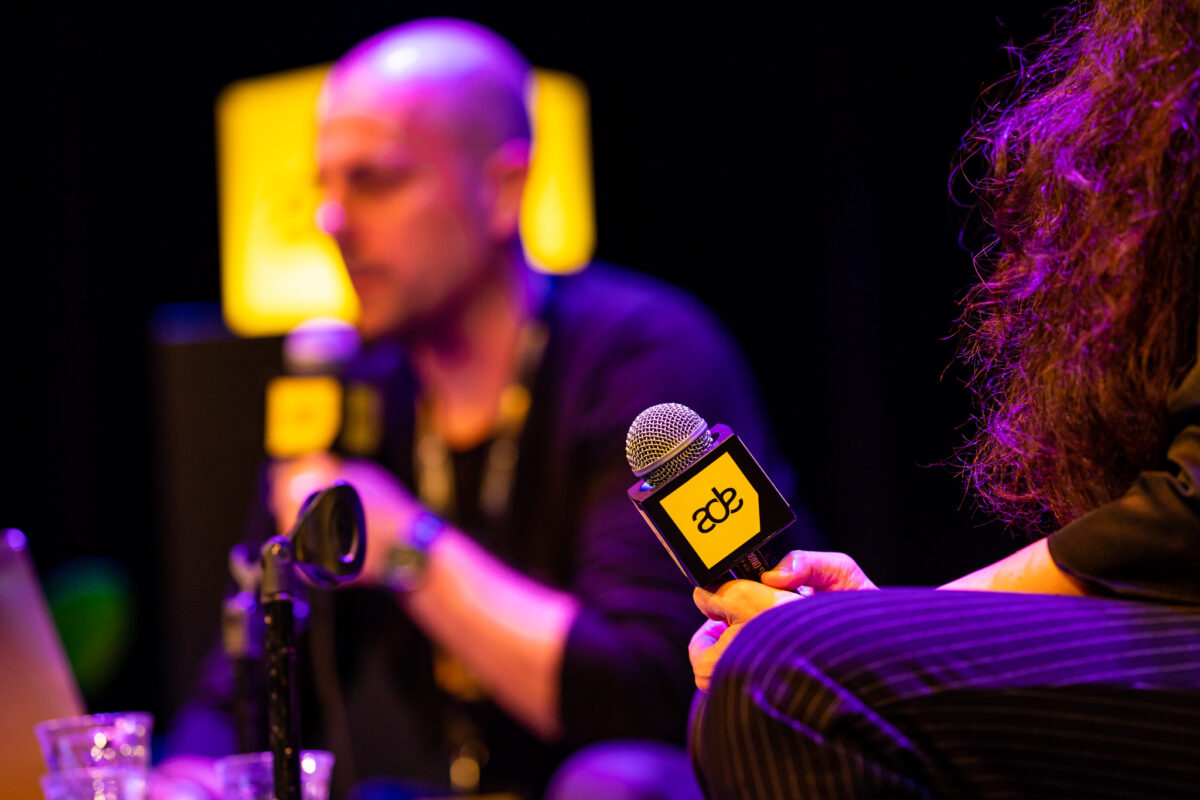 Röyksopp & Bacon present 'Profound Mysteries' 10:00 – 17:00
Expect an immersive journey into the depths of creativity with Röyksopp, the iconic Norwegian electronic music duo, as they unveil their latest masterpiece: Profound Mysteries.
Röyksopp returns with a groundbreaking three-part project that transcends the boundaries of music and art. Profound Mysteries is a captivating fusion of 30 songs and 30 original short films by 30 directors from premier film production company Bacon, each representing a blend of sonic innovation and conceptual artistry.
Experience 'Profound Mysteries' that go beyond sound. Delve into this enigmatic world at the Husly Lounge, located within the iconic Felix Meritis.
Taking Care of Business: with ILLENIUM and Steve Bartels 12:00 – 12:45
A decade since releasing his first EP "Risen" and now five albums later, ILLENIUM is one of the most popular names in U.S. electronic music. The Grammy Award nominated, Billboard Chart topping artist fills the biggest U.S. stadiums and has been critically lauded for his output as both an artist and an in-demand king of remixes (artists such as Taylor Swift, Halsey, Flume and JVKE among them). Nick Miller's 10-year run as the producer & artist 'ILLENIUM' has been nothing short of astounding, garnering 7 billion global streams to date. At ADE Beats ILLENIUM and music industry veteran Steve Bartels of MusicBartels LLC – and prior, a key principal of 12Tone Music, CEO of Def Jam Recordings and President Island Records – will present their unique business perspective, combining mutual expertise in a wide range of electronic music, hip-hop, bass and beats related projects, and creating a diverse scope of exciting outlets for ILLENIUM's unique talent and highly successful sound, with elements of trap music, dubstep, rock, trance and future bass. They will discuss the current and future characteristics of the U.S. scene, how they intend on taking their diverse business experience to a global stage with many new opportunities they see and have created in its ever-evolving live market, and how ILLENIUM'S overall business portfolio -and his team- is evolving, with specific strategies driving to super serve & continue in building the global fan community he has built deep relationships with over the years.
Hip Hop 50: Grandmaster Flash – Birth of a Culture 13:00 – 14:30
Celebrating 50 years of Hip Hop,  ADE Beats invite the founding father and turntable legend Grandmaster Flash, one of the culture's most influential and ground-breaking pioneers. He will host a unique and interactive master class and an exclusive keynote Q&A on the evolution of Hip Hop and DJ culture at this year's Amsterdam Dance Event. Grandmaster Flash is one of the original founders of Hip Hop who became world famous for his revolutionary and disruptive way of looking at the DJ and his equipment. He has influenced generations of DJ's and Hip Hop and electronic music artists with his pivotal role in the development of using record players and vinyl to create new music, perfected the technique of splicing and mixing breaks with two turntables, scratching and so much more, laid the foundation for turntablism and helped turn DJ's into fully fledged live acts. For their enormous impact on modern music, Grandmaster Flash and The Furious Five were inducted into the Rock and Roll Hall of Fame by JAY Z in 2007, as the first Hip Hop group ever. This year, as his culture turns 50, Hip Hop legend Grandmaster Flash joins ADE to present an explosive journey through the evolution of Hip Hop and DJ culture.
Behind the Curtain: Secrets of Successful Digital Marketing 14:15 – 15:00
It's the last quarter of 2023 and now seems like a good time to reflect on the marketing challenges we've all faced, while also looking at creating a new marketing strategy that will drive us into a positive 2024 and beyond.
Join speakers Andreea Florica (Head of Marketing, Eventix), Joël Meyer (Artificial Intelligence Specialist, Apenkooi), Daniël Grootendorst (LOFI), Daniel Kramer (Creator & Public Figures Partner Manager; Central Europe, Meta) and Moderator Benjamin Conteh (Managing Director, Life Dreamers) for an exclusive marketing seminar where they will be discussing the top three marketing themes this year:
Don't talk at your customers talk with them; Create Fans and build your brand; and of course the AI impact on Digital Marketing and how to adapt to change.
Looking For The Perfect Sound – Mixing Master Class by Neenah 15:00 – 15:45
Multi-platinum mixing and mastering engineer Neenah has an extensive resume covering a range of genres, from Hip Hop to R&B and from pop tot electronic dance music. In 2010 she was the first female producer to win the illustrious Battle of the Beatmakers in Toronto and she has tremendous experience as a successful artist, songwriter and producer in her own right as well to add to her engineering chops. In her career Neenah has been linked to some of the biggest name in Hip Hop music. In her mixing master class she will discuss in detail her professional work process behind the board, share her latest engineering tips and tricks and answer questions on striving for the perfect sound.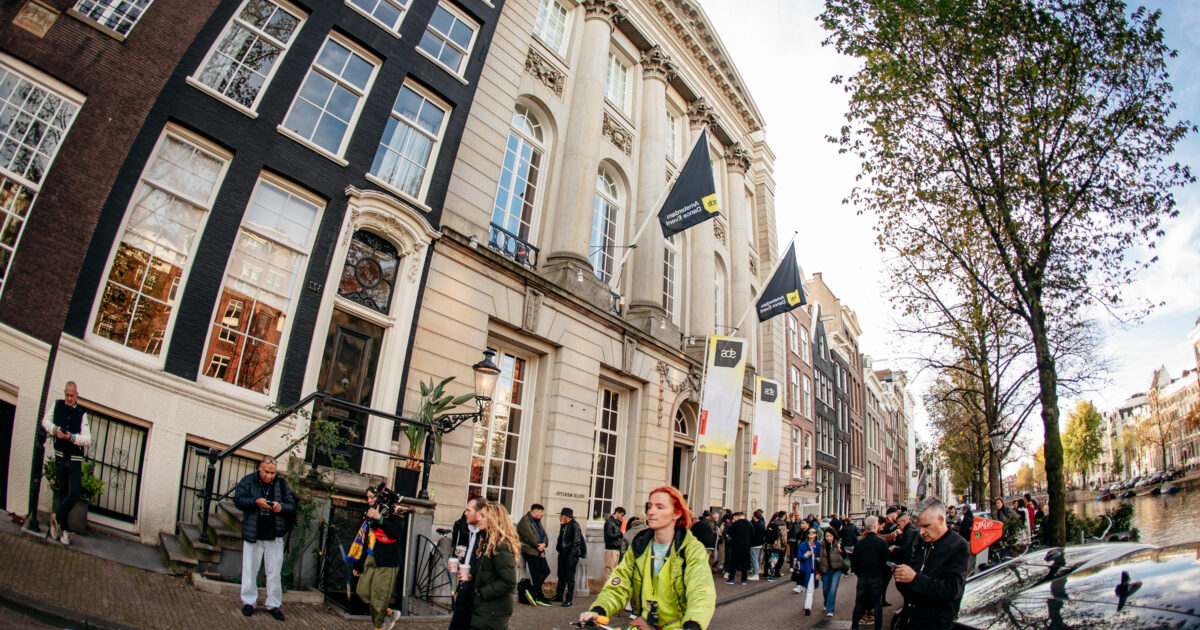 40 Years of Mixmag: the Past, the Present and the Future 15:45 – 16:30
Since its launch in London in 1983, Mixmag has been the defining voice of dance music. Originally distributed among a UK DJs and clubs, the magazine grew to cover the birth of house and the subsequent global explosion in electronic music – reporting on and very often helping to create some of the biggest moments in our scene's history.
In 2023 Mixmag is now 360 degree digital, print and experiential brand – with 23 offices around the world wildly successful online franchises like Mixmag's global DJ streaming show The Lab – all the while never losing sight of being a voice for dance music fans and a vehicle to help elevate the culture.
A panel including speakers Megan Townsend (Deputy Editor, Mixmag), Anyasa (DJ), Dave Clarke (DJ), Chaz Jenkins (Chief Commercial Officer, Chartmetric) and moderator Nick DeCosemo (Global Editorial Director, Mixmag) will explore the past, present and future of dance music exploring topics like the evolution of technology and recorded dance music, how news and views are delivered, artists' changing relationship to fans and the international growth of electronic music in the four decades Mixmag has been in the game.
Q&A Kym Mazelle – The First Lady of House Music 16:00 – 16:45
Four decades after house music was birthed within Chicago, ADE welcomes pioneering American singer Kym Mazelle, also celebrated as The First Lady of House Music, for a vibrant insider talk on the genre's roots and evolution and her groundbreaking role in spreading house music across Europe and the UK. Mazelle has been part of the Chicago House scene from its early days and helped to influence its style, sound and entrepreneurial development. She relocated to Europe in the late 80's and became the first house music artist in Europe to be signed by a major label to a worldwide record deal. She has collaborated with a range of leading artists, DJ's and producers, including Frankie Knuckles, Marshall Jefferson, Grace Jones, Pete Tong, Soul II Soul, Chaka Khan and David Morales.
In her music Mazelle combines house, disco, soul and pop music and as such she is part of a larger movement of influential Black women in house music that have been critical in shaping and expending the genre's reach, whose contributions have been instrumental and invaluable for the development of electronic music as a whole. Join Mazelle for a unique and interactive talk on house music's origins, its evolution and its future. On the many groundbreaking milestones she was part of. And her views on the steps the global professional community should take towards a more inclusive electronic music scene and industry – one without any limitations and marginalization's and with due respect to its cultural and demographic foundation.
20 Years 'Boy in da Corner' with Dizzee Rascal 18:00 – 18:45
Two decades ago, grime music emerged from the UK underground into the mainstream for the first time. With his successful and influential classic debut album Boy in da Corner, pioneering MC and producer Dizzee Rascal released one of the most acclaimed records of the year, rightly winning Mercury Prize for best album from the UK and Ireland. Dizzee Rascal's ground-breaking success also helped to highlight grime music, arguably the most exciting, original, progressive, and influential genre in the 21st century and on a grand and global platform for the first time. ADE Beats sits down with the man himself to discuss bringing grime to the masses during its peak, grime's game changing origins, evolution, trials and setbacks, its universal impact and appeal, as well as the evolution of both the genre, and his extraordinary artist career in the two decades since his classic debut.
All ADE Pro Passes have sold out but you can still purchase an ADE Beats and ADE Green tickets here