A breakthrough talent that continues to cut through the noise, Banksia is an exciting DJ and producer with a unique sound. Undefined by genres and able to transport the vibe of any club within minutes he has a distinct and polished finesse.
Born in Manchester, yet raised in Zambia Banksia's early influences shine throughout his shows and productions. Now residing in the heart of San Francisco, which is a true electronic hub, he has truly found his core. Recognised for delivering an artistic journey from studio to the stage, Banksia actively embraces the underground whilst fluidly translating to crossover floors. We took a moment out to connect with this fast rising star and gain a little inside information about his past, present and future.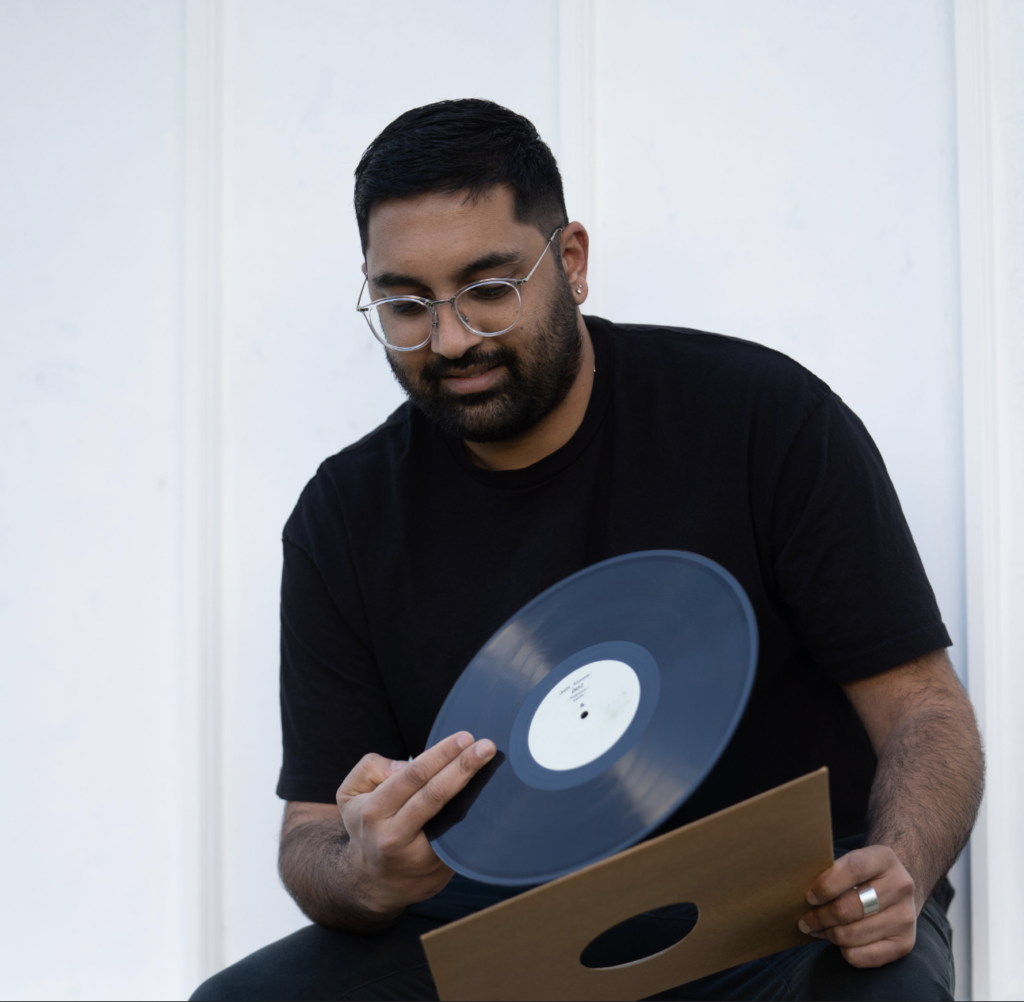 We absolutely love your style, explain the new branding and iconic design…
It screams art, Africa, colour, fun, welcome to the world of art and music! The idea with this approach to the brand and design was to create art that is influenced by my background, and all the places I have lived / grown up in. The world has an influence on my music, it only makes sense to have the art and design be a part of that messaging. I also wanted something different, where when you see the brand you immediately know that it is Banksia!
How do you get in the creative zone?
Ooh hard question! So much gets me pumped, I would have to say art, finding new unique samples, being in the club or at festivals, listening to new music, and hardware gear! I am a sucker for hardware.
What do you consider to be your trademark sound?
Honestly, I am a very versatile producer, some days I work on jazz type stuff, other days, house or techno, and on some days it might be full jungle. Honestly, genre doesn't really define my sound, however, I try to incorporate a lot of worldly sounds primarily from Africa.
Name a few labels that have inspired you?
I love the variety of music on Ninja Tune and their whole approach to music
Luaka Bop – Has to be one of my all time faves! I own this one record from them by
XL Recordings (Their underground music catalogue is so forward)
Public Release – This label is owned by Eug out here in San Francisco and it is one of those labels I find myself listening to over and over again. I have never heard a song I didn't like in their catalog.
What's your favourite piece of kit?
Even though I am a sucker for hardware and love everything I own, I still have to come back to my DAW Ableton. So I have to say Ableton!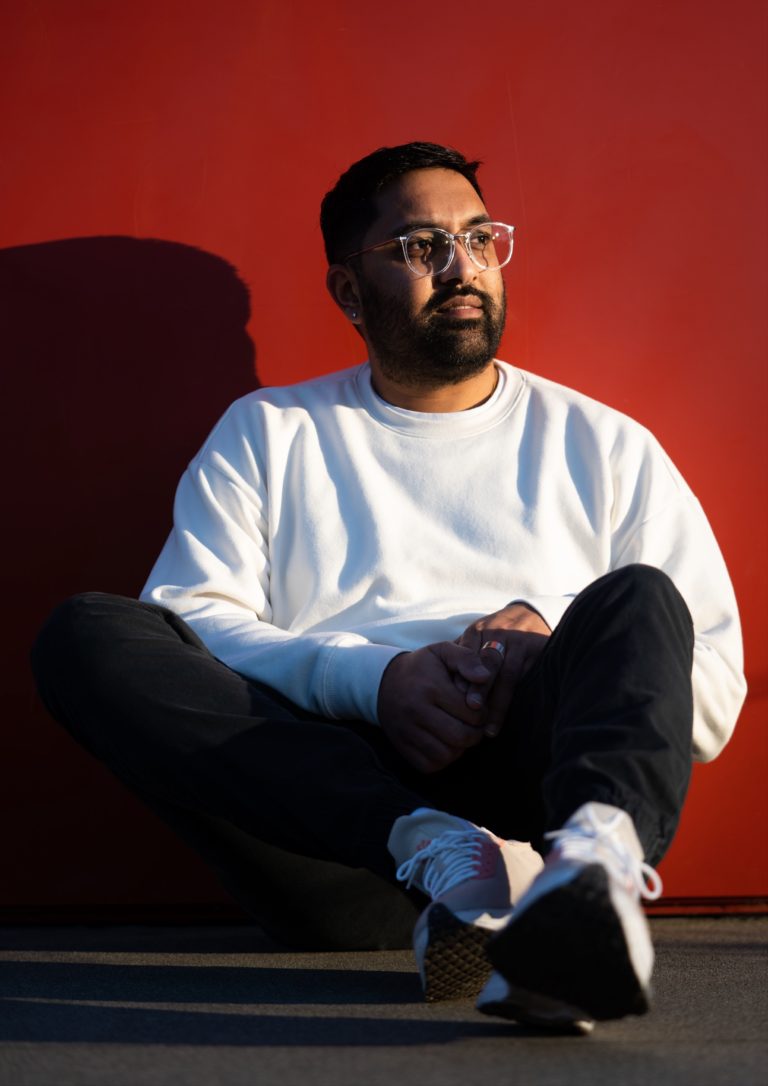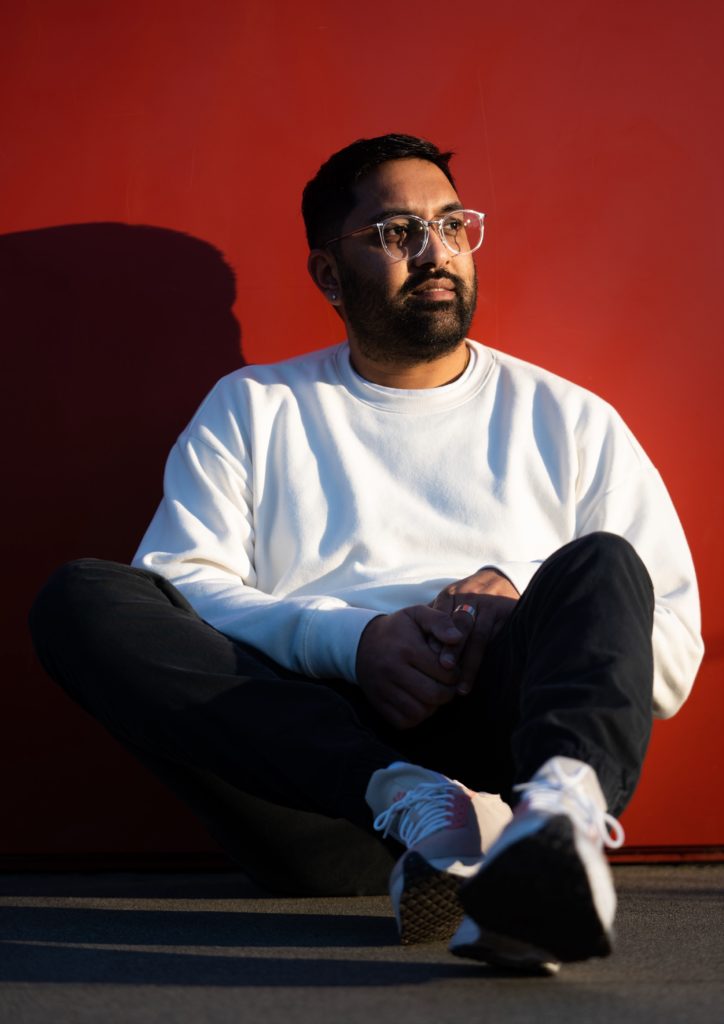 Favourite club or festival and why?
Wow! Really putting me on the spot here. Such a hard choice. Uhhh… Okay so favourite festival has to be Outside Lands Music Festival in San Francisco. The lineup is such a mix of music from Indie, Rock, Electronic, Hiphop and so much more.
Favourite "Clubs" in my case have to be Audio SF and 1015 SF. Audio SF has one of the best teams and crews, they are always going to be family. I also love how intimate the venue is and the sound system is absolutely killer! 1015 SF for me is home base! I kinda really developed and started here. I have to give Dials (1015 Talent Buyer) there a huge shoutout. He taught me so much about the industry, about being an artist, and a funny story is that I ended up working for him at 1015. I joined the team right before the pandemic. I was involved earlier already but he brought me on behind the scenes in a full time role later down the line.
Name an outlandish rider request?
On my rider? I don't think I have anything outlandish. I might have the most simple rider in Music history! If you're curious – 2 regular Rebull's, 4 bottles of water (preferably Voss), and some organic healthy snacks.
However, the most hilarious request I have ever heard of is Van Halen's rider request for M&Ms with all the brown ones removed. Can you imagine the person setting up hospitality sitting there picking out the brown M&Ms?
Favourite clubbing memory?
Too many but one I will never forget is Leon Vynehall in San Francisco. I was literally on shazam at the club! One of the best sets I have ever seen.
Fashion or function, which matters most?
Both! Look good but be comfortable.
What first connected you with the San Francisco scene?
Loved the diversity in San Francisco. There are so many creative pockets that exist in SF. No matter who you identify with or how you identify, there is a community that will welcome you in SF! I love that! I believe in collaboration being free to express your identity however you wish!
Collaborations or flying solo – elaborate on this?
Collaboration! Success feels greater when everyone wins in my opinion!
One song you couldn't live without?
Too hard to choose! I wake up with a new one everyday! LOL.
Name drop your top tunes, artists or DJs (past or present)
So many but the artists that come to mind: Andrew Weatherall, TSHA, O'Flynn, Joy Orbison, Jacques Greene, Cassian, Durante, Dj Plead, Big Ever, Logic 1000, Overmono, Black Coffee. I AM OBSESSED WITH FOUR TET & FLOATING POINTS. (I never fanboy, but I would lose my shit if they ever played my music, or if they even respected it). Honestly, I just connect more with people I know personally. My list is endless… I could write pages here.
What was your first release?
It was a remix for Lastlings. I remixed their track Last Breath.
What's your next release or remix project?
Can't let it out just yet… but got a really fun collaboration, some singles, a remix in the works, and just finishing my EP.
Any worldly advice you'd like to share?
Travel more, immerse yourself with the art, culture, and sounds of the world! I promise you'll become a more woke person!
Open plug for your next event…
Yes! I will be joining Dj Koze in San Francisco, also will be kicking off season 2 of my residency in Vegas… Not sure if I am able to talk about this yet, whoops.
Find out more & follow Banksia