Producer Tracy Young, the first female artist to win Best Remixed recording at the 2020 Grammy's for her edit of Madonna's "I Rise". This year, Young was nominated for the second consecutive grammy award for her official edit of KD Lang's "Constant Craving". We caught up with Tracy Young to talk about her huge success to date.
Congratulations for your recent Grammy nomination for your remix of KD Lang's 'Constant Craving', what does this nomination mean to you?
Thank you very much…Firstly, k.d. Lang's "Constant Craving" is an iconic timeless song that has never been remixed.  I love KD, and her voice and music so was very excited to have the opportunity to work with her on this song. The Grammy nomination is a bonus. It means the world to me to be recognized by my peers and colleagues at the Recording Academy. To be nominated again for this song, for such iconic song as "Constant Craving" for KD is a true honor!
In 2020, you were the first female artist to win the Grammy for Best Remixed Recording, for your remix of Madonna's 'I Rise'. How has this win changed your career?
Winning a Grammy was something a goal of mine and something I always tried to achieve. I am always looking to grow and challenge myself. The most important thing for me is to be recognized by my peers and colleagues at the Recording Academy. I really am grateful that the glass ceiling is shattered.  
What advice would you give female and non-binary producers inspired by your journey, wanting to make an impact on the dance community?
Learn how to deal with rejection and don't listen. Just stay persistence and surround yourself with successful people!
In your career you've remixed for the world's biggest artists – Britney Spears, Cher and Stevie Nicks to name a few – who is someone on your bucket list that you'd love to remix for?
There are a few people I'd love to work with such as Dolly Parton and Adele!! I am not sure if Adele really remixes her music but she has great songs! I am super inspired and really enjoying creating original music at the moment which is challenging me in a different way.
How do you approach remixing a record? Is there a process that you follow?
When approaching a remix there is already a skeleton that embodies the idea. The melody is already part of the song so it guides the idea for me. I wouldn't say there is a process I follow…I usually hear the song and immediately get a vision in my head what I would do to compliment the original. 
Since winning a Grammy, you've released two original singles. Can we expect more original music from Tracy Young in 2022?
I love the creative space I am in at the moment and working on original music. I worked on two original songs for Debbie Gibson she released called "One Step Closer" & "Love Don't Care". Ferosh Records, is my record label and am working on releasing and finding new and upcoming talent to work with. I recently released, "Doin Enough" by Duncan James, "Distraction" featuring NonChalant.  Ferosh Records is also growing and searching for new music talent.  We have released a few tracks by The Young Collective and JEI, Ceevox, and TomorrowNow!  So I am excited the label is growing.
As a member of the LGBTQIA+ community, how has the community and LGBTQIA+ spaces influenced the music that you create?
The LGBTQIA means the world to me….Its my family and without my community, I wouldn't still be doing music.
When you're not busy winning Grammy awards, you also run the record label FEROSH. Can you share with us the vision and story behind the record label?
I started Ferosh in the early 2000's simply as a place to release my own music. It's been a challenge for major record labels to consider my original music and release it.  It's always been my motto to do it yourself if you want something done or hire yourself if nobody will hire you.  
That's how I started as a DJ so it was only natural to start my own label to share my original music with people.
With dance floors opening up across the world, where can we keep up to date with the latest show announcements and releases?
Everything is located on my websites, www.tracyyoung.com and www.ferosh.com.  Check out the merchandise for sale and sign up for my email list to keep better in touch!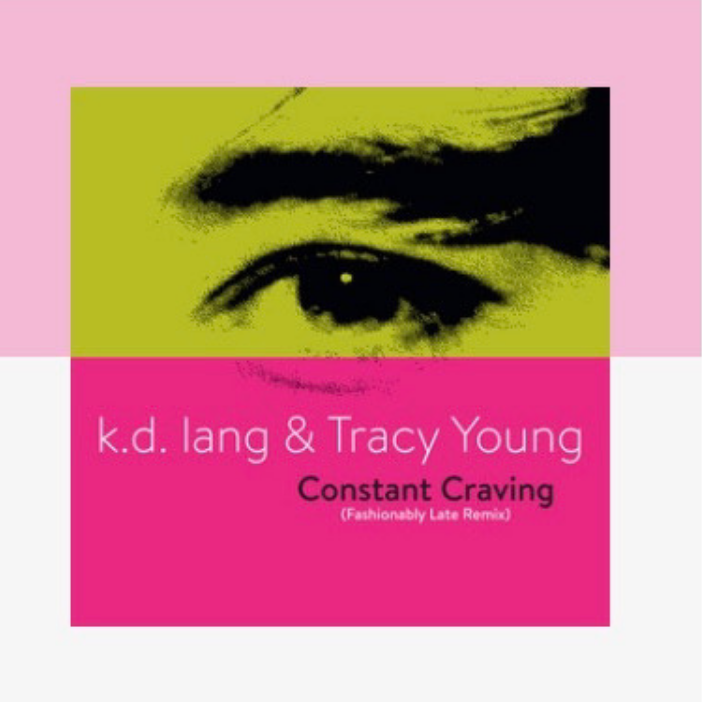 Follow & Find Out More
Tracy Young
Facebook | Soundcloud | Spotify | Instagram | Twitter