Deep House is still a firm genre favourite for DJs and clubbers alike, maintaining a credible presence in charts and underground venues across the world. We all enjoyed the different definitions and layers of deeper tones throughout 2022. Here's some of our favourite artists continuing to impacting the international scene and bringing something special with their own unique flavours to the table. 
#1 Ian Pooley 
Over twenty years into his career, Ian Pooley continues to embody the heart and soul of real House music. Equally adept with a foot in the world of Techno his productions have a skilled rarely shared by others. As an ever-present favourite of electronic music fans and DJs alike, Pooley remains a highly regarded and respected figure within modern electronic music. Active since the early '90s, German DJ and producer Ian has released on Force Inc, V2 Records and his own Pooled Music and a stream of leading imprints. 
Remixing for the likes of Deee-Lite , Carl Cox and many more along the way, as well as being one of the lucky few to be remixed by Daft Punk his sound has left an indelible mark on the industry. This year we got to enjoy the Studio series in particular Studio A Pt 3. This third EP was dedicated to the different hardware studios, using vintage machines throughout the production process, giving this series that characteristic flavor of traditional House…. pure brilliance. Getting to see Ian Pooley perform is where you get to see the real genius at work. Moving across genres seamlessly, you can instantly see why he deserves to be Number 1 for this year's Deep House genre.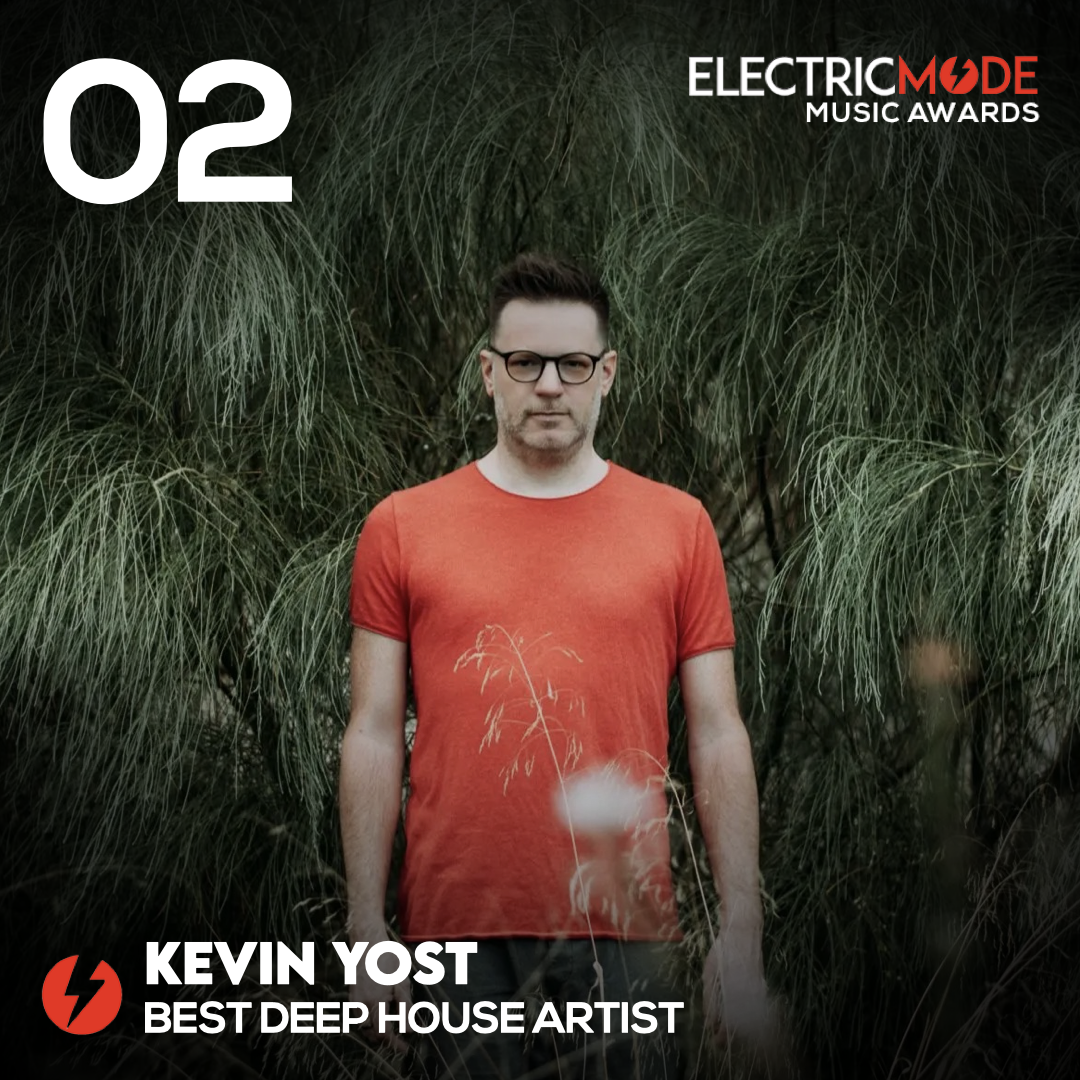 #2 Kevin Yost 
This year Kevin instantly deserves a prominent presence in this list, simply for the sheer number of releases he has given us over the past 12 months and all of an astounding quality. The man is a veritable machine, delivering a consistent vibe across an extensive career, that converts fans into long term followers of his sound.  
There is no single genre or style to classify the many achievements of Kevin Yost (although we'll try!). Ever since picking up drumsticks at the impressionable age of 4, Kevin has remained obsessed with creating and performing music. The spark of Jazz music was lit inside Kevin at this young age; and it continues to show throughout his adept production style. With so many incredible tunes to mention, it's easy just to let the dancefloor vote. For us Kevin is an assuming don of the underground scene.
#3 Peggy Gou 
Peggy Gou is a Berlin based Korean artist that has become an international phenomenon. Through a regular stream of high quality mixes she has continued to turn heads in underground circles through to crossover crowds. Sitting somewhere between Detroit, London and Berlin in sound and influences, her DJ sets are an assured, kinetic combination with full power energy and a touch of fun. Seamlessly her sets navigate from Disco to Techno across to Chicago House, before heading back into Deep House, avidly showcasing her ability to engage the masses with an edgy electronic drive.
#4 Kassian 
Kassian is a veritable exploration in House, Techno and Electronica fronted by Warren Cummings and Joe Danvers. This year we definitely saw a more tougher edge with their productions showing face whilst retaining a catalogue of traditional sounds they are widely known. Their change of direction in sound was catalysed by their new imprint vessel 'Faux Poly' established in their '38East' studio, progressing their sound with a heavier, hardware focus outlet, creating a new position for themselves and other artists to cut through. They continue to embody all things House and entertain with a trademark sound that places them as an essential crew to check. The debut EP 'Chance is Our Greatest Ally' was released early 2022 to an acclaimed worldwide reception and set the foundation for the label, whilst kicking off an event series with Percolate. Rarely a day goes by that they don't feature on our office playlist. Keep 'em rolling Kassian.
#5 Butch 
Butch might be one of the hardest working men in the scene, but it all comes naturally to someone who is first and foremost a music lover at heart. 5 days a week he spends emphatically producing music, as well as performing around the world at various parties. Everyone loves the special vibe and feeling that Butch instantly brings to his often unpredictable, existential sets. His release 'No Worries' became a dancefloor weapon and fast became a timeless track that fluidly ignited dancefloors celebrating the iconic sound of House we all know and love. Delivering an authentic sound that translates from the underground to solid chart positions is what Butch does best.
#6 Felipe Gordan 
Based in Colombia's capital Bogotá, Felipe Gordon is a renaissance man. The producer, multi-instrumentalist, DJ and label head from Colombia is nothing short of a phenomenon, effortlessly fusing complex sound combinations from Jazz samples to flowing pianos and acid bass lines into hugely exciting and unique House records. It's a sound which comes together perfectly to create tracks and command clubs which have been moving waves across the world over the last few years. Felipe has released a string of hugely lauded tracks and worked on remixes for some of the coolest labels out there, including Toy Tonics, Local Talk, Shall Not Fade, Razor n' Tape and his own Nómada Records. He's given us a string of releases that infuse a Deep House Jazz style that we simply can't get enough of this year…  including 'Can't You See it', 'More Than Grateful' and 'Natural Born Climber.' Effective dancefloor weapons.
#7 Dario D'attis 
Dario has been releasing music since 1999, which has seen him become a regular DJ on the Swiss underground club scene for many years and making solid moves on the international circuit. However in the past three years Dario has started to heavily attract the attention of greater global audiences with the likes of Marco Carola, Åme and Dixon all supporting his music. Recent releases on Hive Audio, Noir Music, Poker Flat Recordings, Strictly Rhythm and Defected Records have catapulted Dario firmly into the spotlight, with tracks like The Good Old Days being a firm Ibiza anthem. This year Dario D'attis delivered us never ending pulsing energy and dancefloor bombs including 'Fia', 'Something Wit Jazz' and the standout Tanzstube which has been on heavy rotation all summer long.