Ones to Watch' celebrates artists that really excited us in 2022, we can't wait to see what they bring to the table moving into 2023! These artists are not new to the scene but we have a sneaky suspicion that they are about to really blow up. Last year we had the likes of TSHA, the late and beloved Jamie Roy, Super Disco Club (rose to 100K Followers in one year!) and Cici. We look forward to entering the new year with a run of releases and profile events from these players, so watch them continue to rise through the ranks and firmly position themselves in the limelight. We have snuck a cheeky club in here…. Because why not!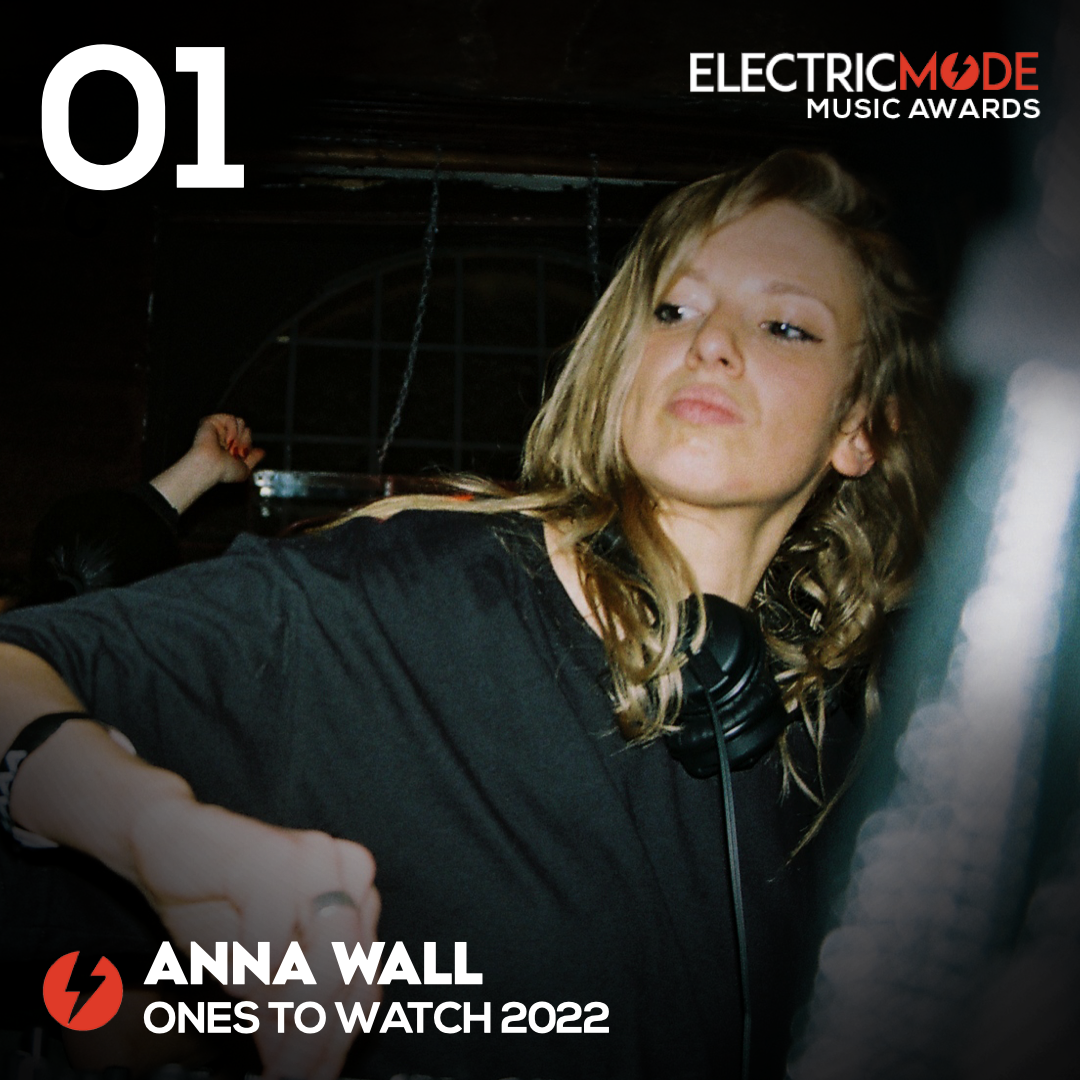 Anna Wall 
Often seen popping up on dancefloors through to DJ Mag editorial, Anna Wall has firmly cemented her name as a DJ, Producer and Label Head with adept versatility. Regardless of the location from a micro-club to intimate parties in Ibiza to London's hallowed Fabric she always delivers with an unparalleled energy.
Anna has a longstanding history in London's electronic music scene. In 2010, the current fabric resident first started playing off-grid parties around the capital, putting her own London edge on various strains of dance music: from forgotten deep house and UK garage to reductionist dub techno and 90s house, with a hint of acid and classic techno thrown in. Her monthly Rinse FM show is regarded as highly diverse: alongside her club-focused sets, she fluidly melds themes of ambient with hip-hop and boasts guests including Groove Chronicles, Silverlining, IDA and Moscow-based experimental artist Alexey Seliverstov. 
In front of a dancefloor, Anna truly flourishes, fully committed, distinctive and completely versatile with a continuously expanding record collection that she's built over fifteen years. Having now fine-tuned the art of playing alongside interesting and varied line-ups, Anna runs the imprint The Bricks, a vinyl label and also launched new label, Dream Theory which explores sounds across the ambient and experimental spectrum.
Banksia 
A great indication that drive, consistency and passion combined deliver impressive results, Banksia has been landing some meteoric press and DJ support over the past year. 
Taking on global influences from his formative years and proudly breaking borders with his eclectic musical approach, he is fast becoming an underground phenomenon to watch. 
His sound is a celebration of culture, born in Manchester, raised in Zambia, musically schooled in Sydney and now based in California he has continued to evolve his own unique style. Every production displays aspects from his early memories of House and Techno and translates fluidly from underground club music, to crossover songs that remain credible. Remixing Australian duo Lastlings on Rufus Du Sol's imprint initially fuelled him forward, as an artist before recently releasing on Electric Mode with major players taking note. Banksia has remixed UK chart toppers Soul Central funk anthem on the iconic Hacienda Records due in the coming months further showcasing his diversity.  As a DJ he has performed alongside Black Coffee, Disclosure, DJ Seinfeld, Moodymann, Peggy Gou, Tale Of Us, TSHA, Overmono and Oliver Dollar suitably leaving an evergreen impression on clubbers and festival crowds at every show. Recent industry interest and a run of new productions is a surefire indicator his name is set to rise throughout 2023, stay tuned.
Reiss 
Reiss has been a pivotal figure of the Amsterdam house and techno underground scene for quite some time. His extensive record collection, combined with a refined sense of (club) atmosphere, enables him to create cohesion and unison on the dance floor. His sound can be described as a delicate flow of rhythms and soundscapes spiced up with occasional and surprising idiosyncrasies. Reiss is represented by the VBX artist agency and hold's a residency at their Amsterdam based events. Reiss did the warm-up for artists like Raresh at Trouw, Cassy at Studio 80, Vera at the VBX ADE event and, more recently, Dewalta at a VBX Current event. He also closed the night after Margaret Dygas this past summer and did the warm-up for Tama Sumo in Nijmegen a few weeks after. His sophisticated music selection behind the decks creates an unparalleled energy on the dancefloor. There's one thing that's for certain and that is Reiss knows how to throw down a party and leave people wanting more.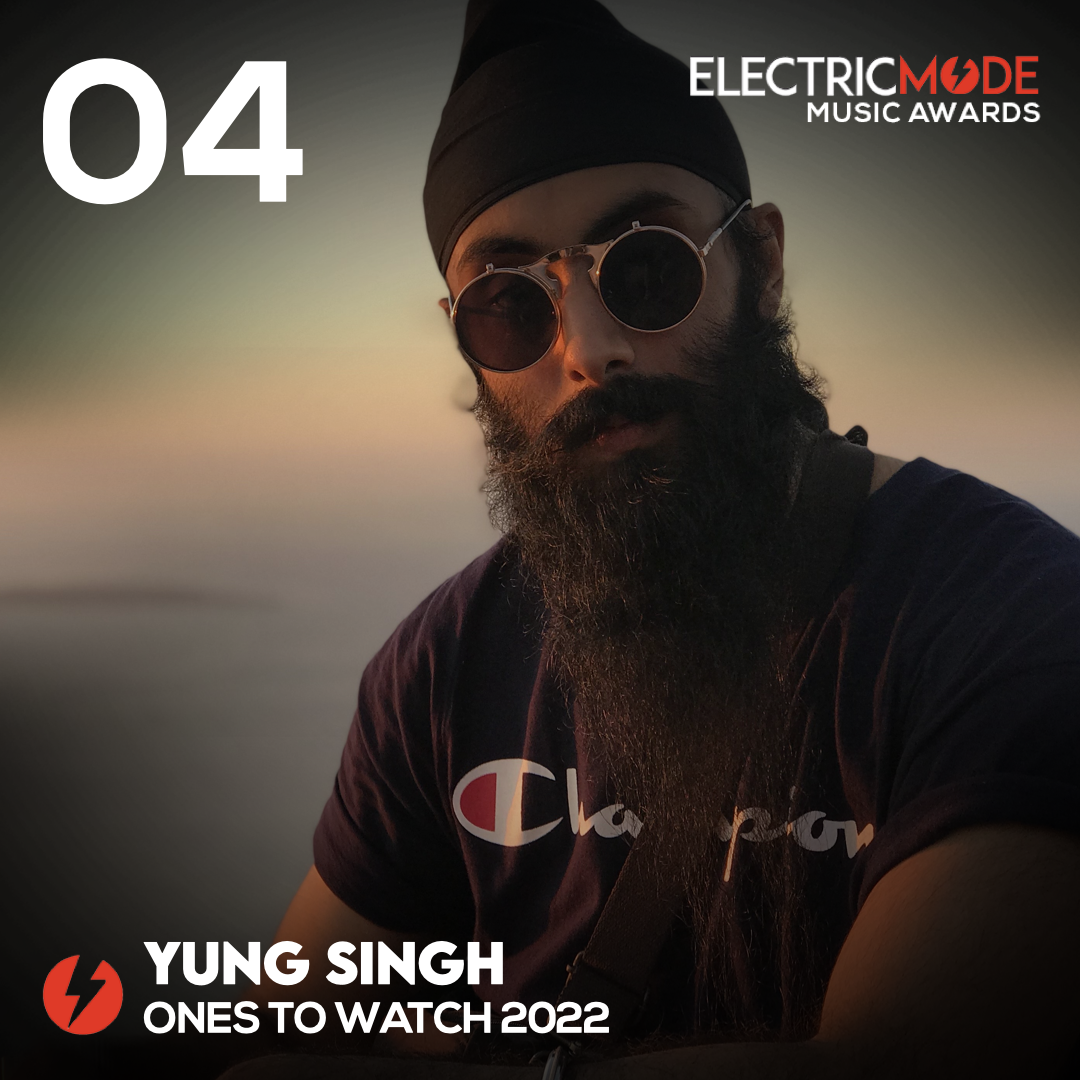 Yung Singh 
Standing as one of the most exciting DJs on the current European circuit, he's actively spent the summer of 2022 ascending from local phenomenon to shining continental star. An open format DJ, his sets can vary in genre from Garage, UK Funky to grime, jungle and DnB mixed with Punjabi folk, to sweet, nostalgic trance or hip-hop, and everything in between. Refusing to be boxed in musically, he was awarded DJ Mag's 'Breakthrough DJ of the Year' in 2021 and has since curated a string of viral moments, from an era-defining Boiler Room set to a spontaneous collaboration with singer Raf Saperra at Fabric. 
Often referenced as helping re-energise the British Punjabi and South Asian music scene, several of his performances have cemented his position at the forefront of this resurgence. Fiercely proud of his heritage, he partnered with the Ministry of Sound to produce 'The Birth of Punjabi Garage', a documentary about the much beloved but oft-forgotten sound brought back into focus after his scene-shifting Punjabi Garage Mix. From being one of the most sought-after club DJs to a festival circuit highlight, Singh has shown his artistic range and sharp ear across the UK & Europe with crowd reactions to match. Delivering a ground-breaking debut at Panorama Bar in Berghain and topped with an unforgettable Glastonbury performance it's clear to see that it is just the beginning for this talented artist.
Soul Central 
Globally known for their impenetrable hit Strings Of Life the act reformed only a matter of years ago. In a relatively short period they have furrowed a path back to the top of the charts and delivered a mix of cross-genre dancefloor hits. Not only based on this year's activity and myriad of club weapons they've released, including 'Love One Another' with Crystal Waters which was added to the initial Grammy ballot, now remixed by Crackazat and Demuir with additional vocals by legendary Robin S firing up Traxsource and Beatport collectively.
Their first collaboration with Kathy Brown in two decades has landed them on the iconic Hacienda Records following their previous single with the heralded brand. Covering ground from Nu Disco's Tropical Records to remix duty for Vicious Recordings their own unique style comes firing through. 
With some massive news already primed for next year and a stream of identifiable tracks from Bang The Bass to Pray setting a clear tone, we expect this almighty act to trade up once again in 2023. Judging by their growth and stats throughout the year, expect to be seeing a lot more from this heritage act embracing the future with a myriad of releases set to push the envelope forward.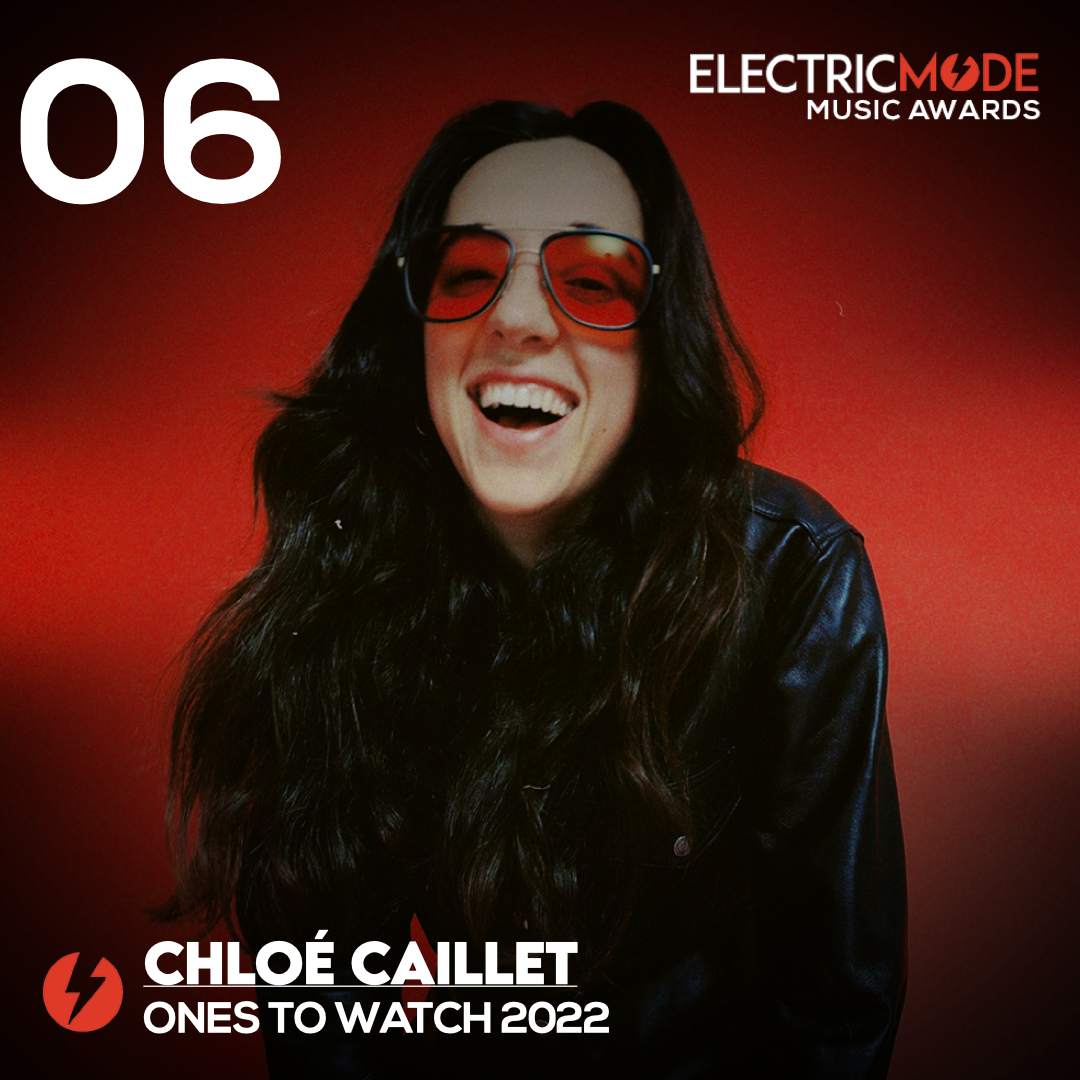 Chloe Caillet
As they often say, you can spot a fast-rising star by the company they keep. Widely known for her eclectic taste in music and fashion Chloe has played some of the world's most renowned clubs and parties including a residency with Dixon at Pacha, Fabric London, Tek Support New York, Badaboum, Hï Ibiza, Brooklyn Mirage, Guy Gerbers' Rumors and had her Circoloco debut at DC10 followed by Circo Loco Halloween New York. After releasing a critically acclaimed remix commissioned directly by Beck, Chloé has a series of singles on newly found label XCESS RECORDS started with her collective PVBLIC XCESS. Her productions are musical, melodic and packed with movement and hold all the hallmarks of a massive name in the making.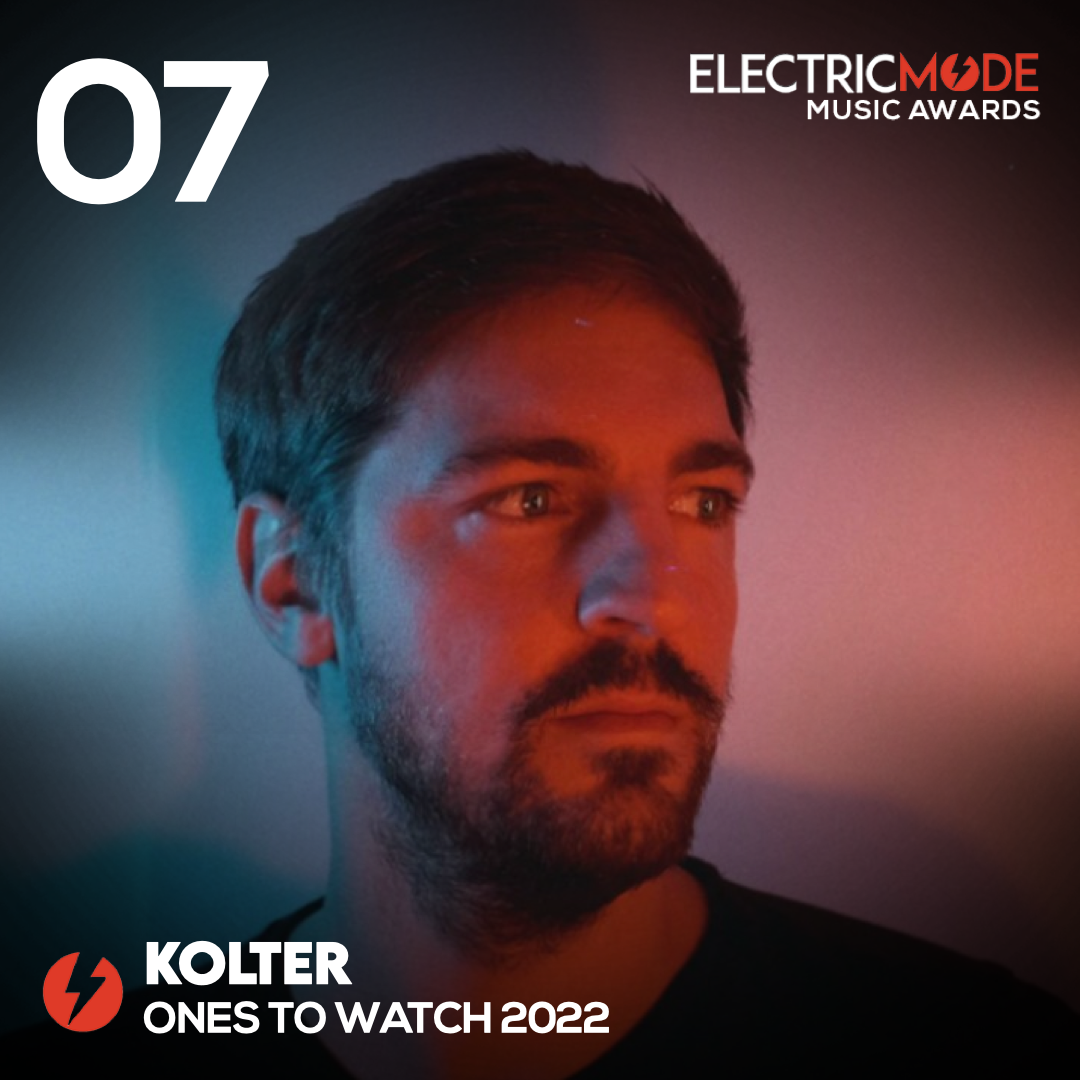 Kolter 
A name proudly on the tips of tongues of leading tastemakers across the world, Kolter continues to fuel clubland with an enthusiastic energy and passion that has firmly driven his career to resolute success.
Johannes "Kolter" is widely recognised as one of the fastest-rising talents from the ever-innovative German music scene. He's been consistently growing with his fresh take on House music through labels such as his very own Hoove imprint. Effortlessly versatile he creates all strains of house from energetic big room sounds, to deeper productions. He has released across a selection of the most sought-after labels at present, including PIV, Shall Not Fade, Berg Audio and Chris Stussy's, Up The Stuss label. Alongside collaborations together with their BBC Radio endorsed Stussko alias. His often genre-melding DJ sets have seen him appear at Rex Club, Ibiza's DC-10, Amsterdam's Shelter, Tomorrowland and several tours including Canada, Australia and South America.  As they often say, this is only the beginning.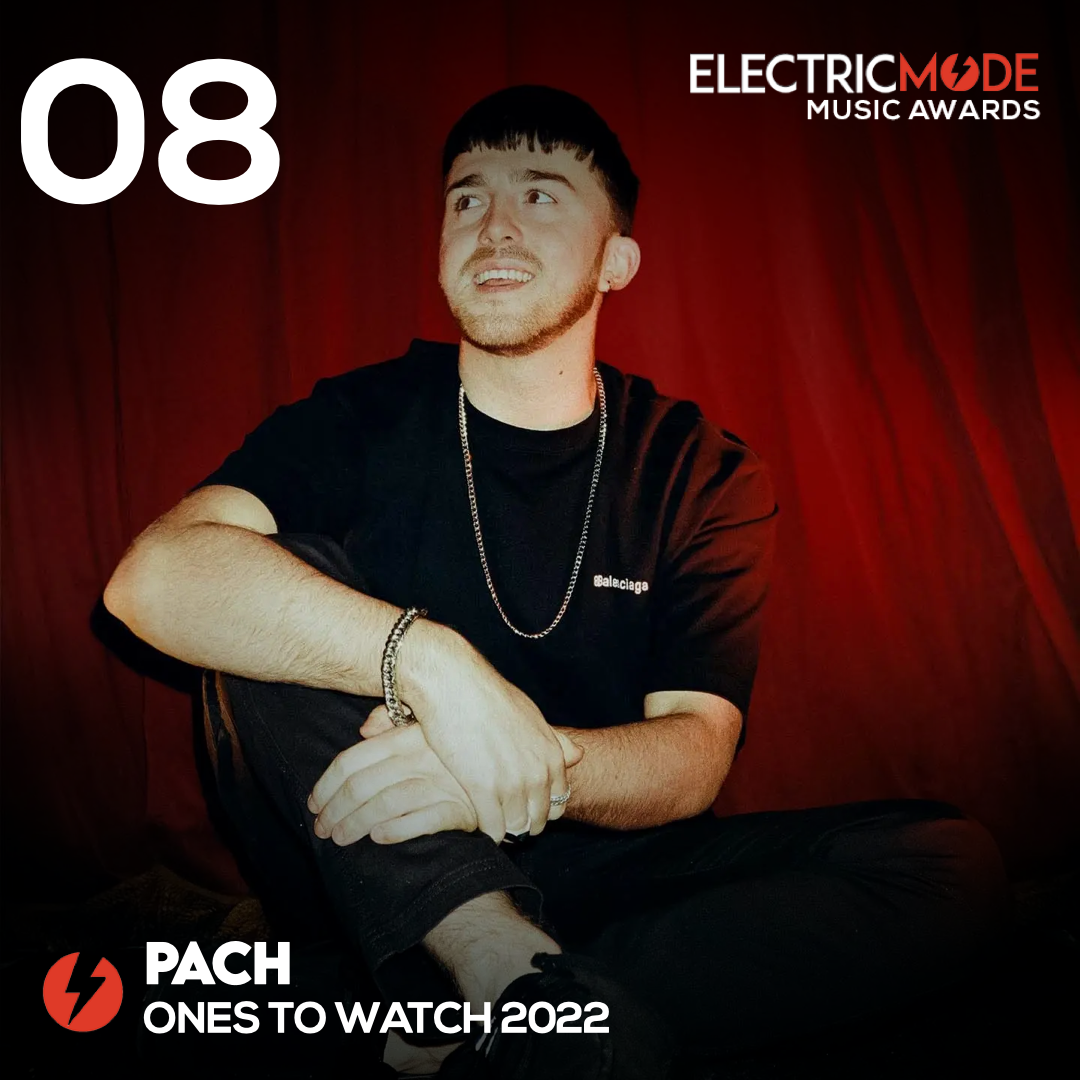 Pach 
PACH is a UK DJ & Producer who is well-known for pushing the UK & Romanian Minimal sound, PACH's pushing the boundaries with the music he's making at the moment producing anything from a stripped-back dark roller all the way to breaks & UKG with continuous support of his music, from heavyweights in the scene such as Marco Carola, Enzo Siragusa, East End Dubs, Rich NXT, Chris Stussy and Michael Bibi. In 2019 PACH's debut EP 'Sometimes Boys Cry' came in straight at #1 in the minimal charts. Following on from that in the last few years PACH has remixed the likes of Seb Zito and released on Luuk Van Dijks label 'DSOTS', Rich NXT label 'Whats NXT' and many more. 2021 was an outstanding year for PACH making waves up and down the UK playing regularly for FUSE's new project LOCUS in London and holding down a residency at The Warehouse Project in Manchester. We are looking forward to seeing where PACH's career goes in the future, we can't see it slowing down any time soon. 
Desiree RSA 
In just a year, Desiree has catapulted from obscurity to becoming one of the most promising house DJs in Jozi. Her style of play evokes an Afrocentric mood whilst maintaining unshakeable loyalty to techno basics. Electronic music has been a staple in Desiree's life for as long as she can remember. Having grown up on electronic music, Desiree's musical palette straddles the percussive elements of her African heritage and the synths inspired by her appetite for techno and house music. With an eclectic yet accessible style, she creates sets that are impossible not to dance to. She has progressed steadily from the Rackless Kazi residency in Zambia in 2019 to being one of the top ten finalists in UltraSA King of The Decks in 2020. Fast forward to her first European tour in 2021, from back-to-back sets with Black Coffee and Keinemusik to sharing stages with the likes of Honey Dijon, Mano Le Tough, TSHA and Erol Alkan. Circoloco, Hi Ibiza, Wecandance Festival, Lost Village Festival, and more await her in 2022. With her debut EP 'Femme Tech' out now on Jackie Queens' Bae Electronic.