The Melodic House and Techno genre is seriously becoming a solid staple diet for clubbers across the world. Always a party starter and fitting for festival material at the hands of many of our favourite DJ's. This sound remains one of the strongest growing genres in recent years that is diversifying an influence across a myriad of global scenes. Here we actively celebrate those that have forged forward and inspired the industry's evolution in 2022.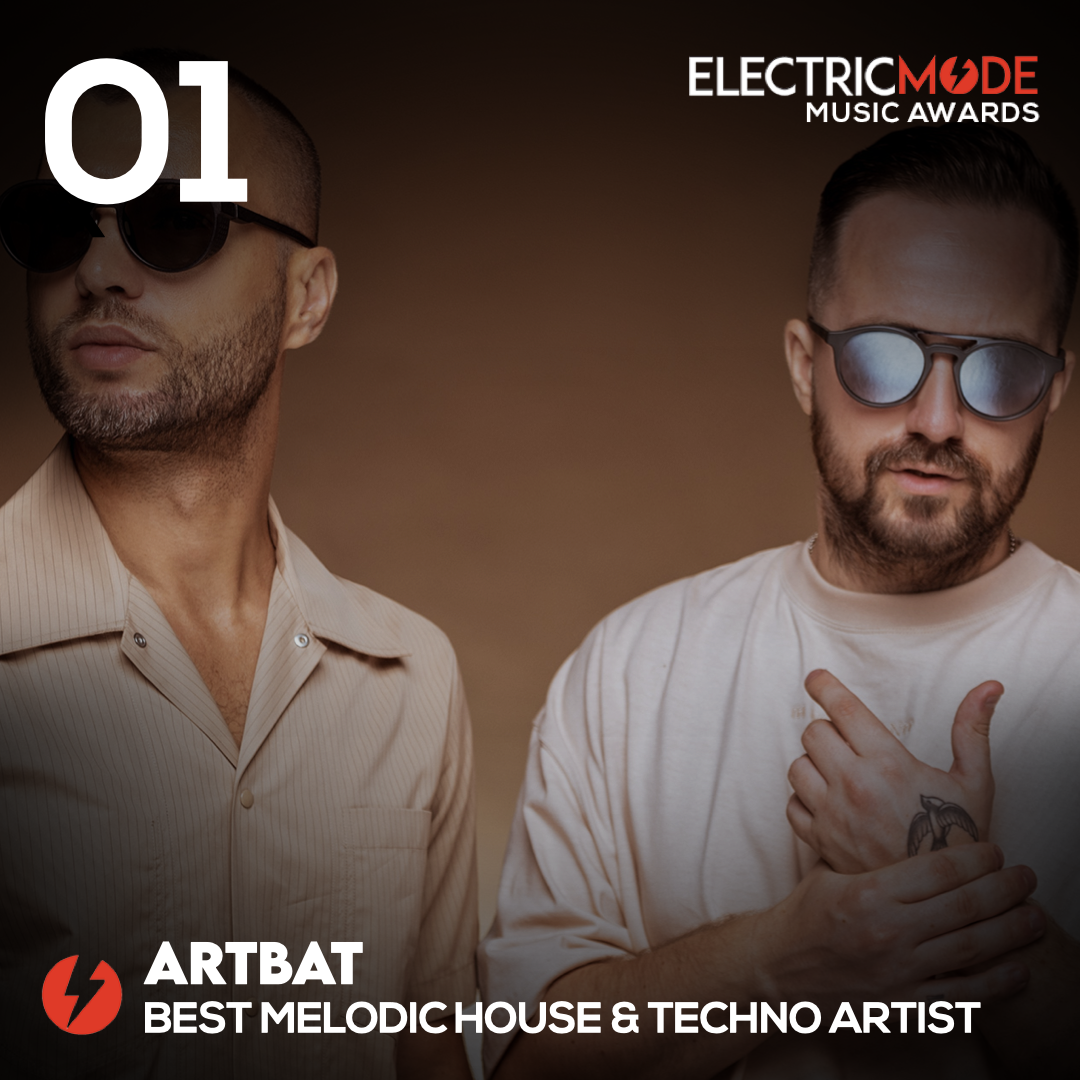 #1 Artbat 
Artbat has continued to impact and influence the international scene with a stream of powerful releases that stand out from the masses. Formed by two experienced DJ's and producers from Kiev, Artur and Batish, their portfolio builds on a series of a body of successful releases that have charted globally and conquered dancefloors all over the world. Today Artbat are amongst the most successful Ukrainian electronic acts and are enjoying global recognition. 
As DJs they translate from huge outdoor stages to intimate clubs alike. This duo have featured at key clubs and festivals including Awakenings, Fusion Festival in Germany, Warung in Brazil, EDC in the US and Asia, Tomorrowland, DGTL and Loveland, as well as Hï Ibiza and DC10 Ibiza, Watergate Berlin, plus gigs at CRSSD Fest San Diego and many others.This year they have collaborated with Idris Elba, David Guetta, Dinno Lenny, Camelphat and Stephan Bodzin to add to their already abundant discography. They have gone on to release some of their biggest tracks to date, including Atlas, Flame and Keep Calm. Hard working and well executed music that instantly lifts any crowd.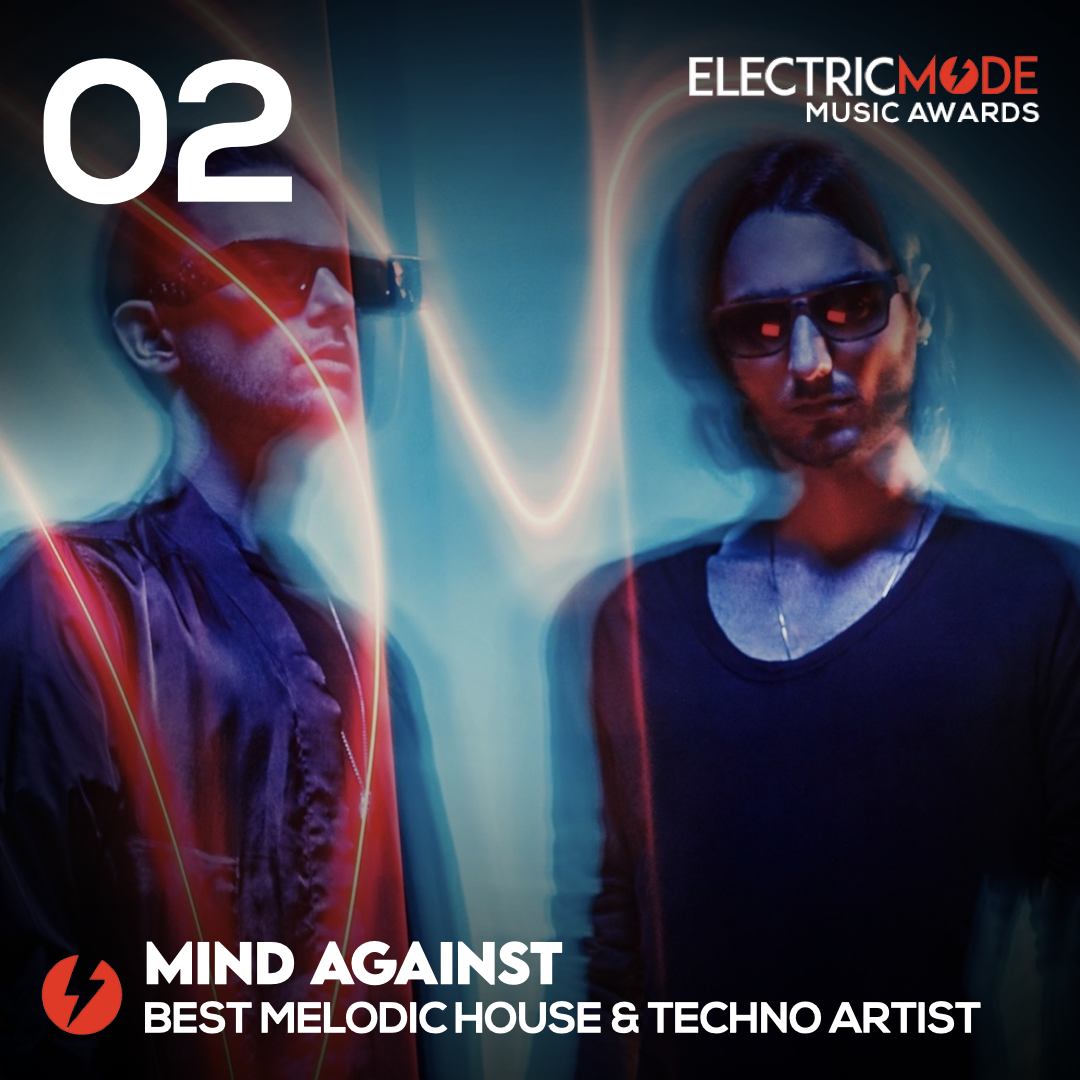 #2 Mind Against 
Expressing a musical venture which draws from the combined roots of IDM, House and Techno, Mind Against are the Italian-born, Berlin-based duo of Alessandro and Federico Fognini. Their gift for creating emotion through the synths and percussive instruments in their studio translates directly onto the dancefloor. With their slick, moving take on Techno they curate a special kind of peak in every club's soundtrack. They draw from the psychedelic hooks of 1980s and also from modern dance music's emphasis on sound design to create both a distinctive and immensely powerful sound. This year saw them release some of their best music, with their remix of Adriatique's 'Home' and giving us their Fabric continuous mix only sets to further their impact on the industry. Keep 'em coming!
#3 Adriatique 
Adriatique's DJ performances as well as their productions are extensive, meditative, relentlessly building affairs, ever challenging the listener with subtle twists to crown and challenge their hypnotic groove as it uniquely unfolds. There is more to the duo than just a well-oiled electronic musical machine.. They actually live together, draw plans together and support art in all its forms together, a sign of true creatives. This year saw releases collaborating with Mind Against, Swedish House Mafia and Rufus Du Sol to name only a few. They have remained on our playlist over recent years and once again continued to step up with an ever increasing drive.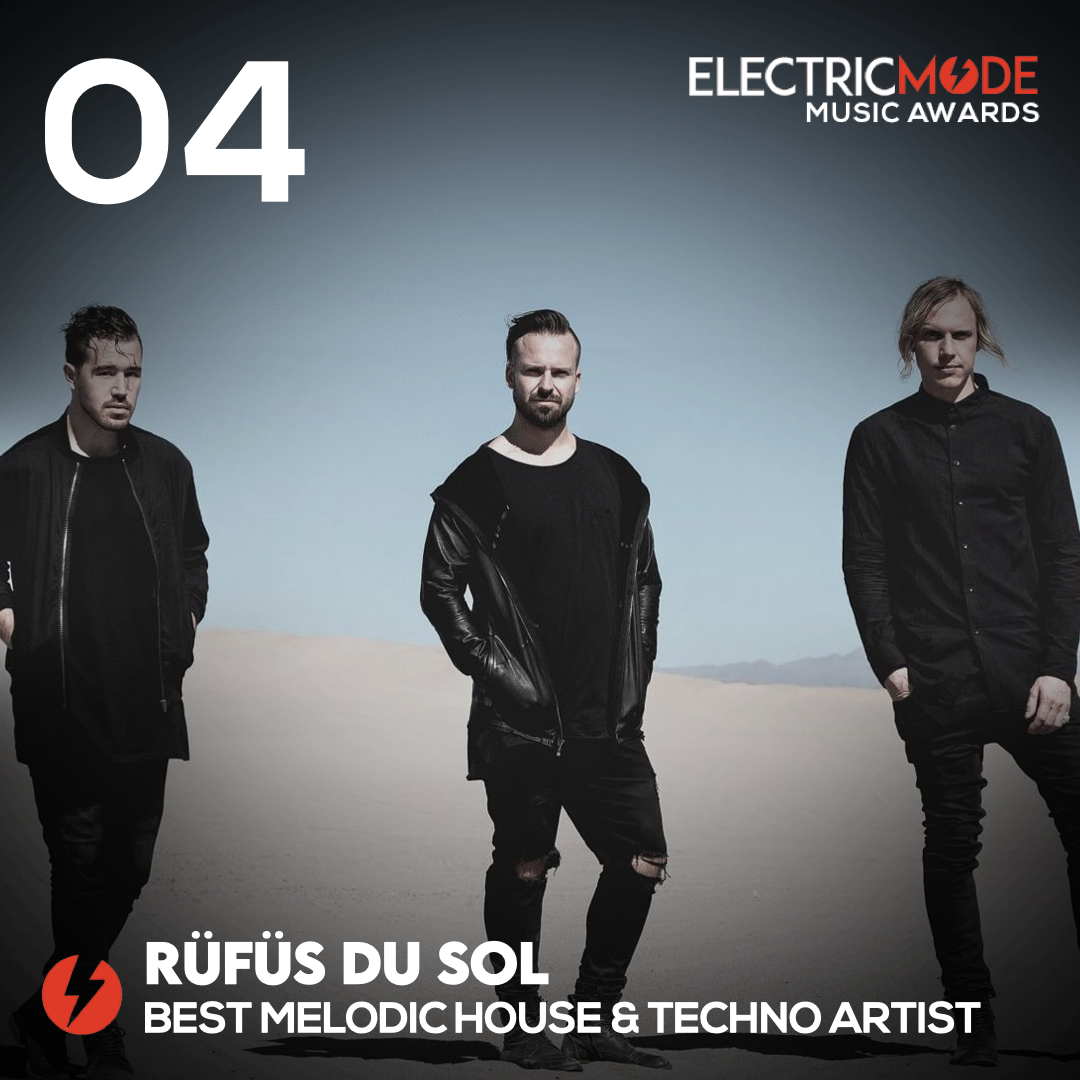 #4 Rüfüs Du Sol
Rüfüs Du Sol have suitably emerged as one of the world's pre-eminent live electronic acts. The Australian three-piece group, composed of members Tyrone Lindqvist, Jon George and James Hunt have released two platinum-certified albums to date, ATLAS and Bloom. With their newly unveiled third album Solace ushering in a new chapter for the trio the future is shining brighter year upon year. 2022 saw the release of their album 'Surrender' remixed. The first remix was courtesy of Swiss duo Adriatique, who presented a stretched-out and unrelenting version of "On My Knees." Charged with reflective synth sequences and vocals that fill you with a sense of urgency, this intricate rendition beautifully builds the anticipation for the rest of the album's remixes engaged a broader audience in their already extensive armory. Already performing on stages worldwide, through their releases and label they continue to be a serious force to be reckoned with. 
#5 Franky Wah
A truly contemporary artist, Franky Wah's music epitomises the true exhilarating power of club culture. Born and raised in Yorkshire, in the north of England, Franky has an intuitive understanding of emotion, dance floor energy and drive, underpinning catchy hooks that culminate in a sound that instantly  resonates with both the underground and commercial ends of the dance music spectrum fluidly. A series of chart-topping releases have catapulted him directly into the public eye, where he's grown a dedicated fanbase and following, as well as backing from his industry peers and idols. This year saw a heavy schedule of releases working with the likes of Carl Cox, Sasha and Lusaint. In the following years, Frankie is set to become a self created powerhouse, proudly entertaining international audiences wherever he appears.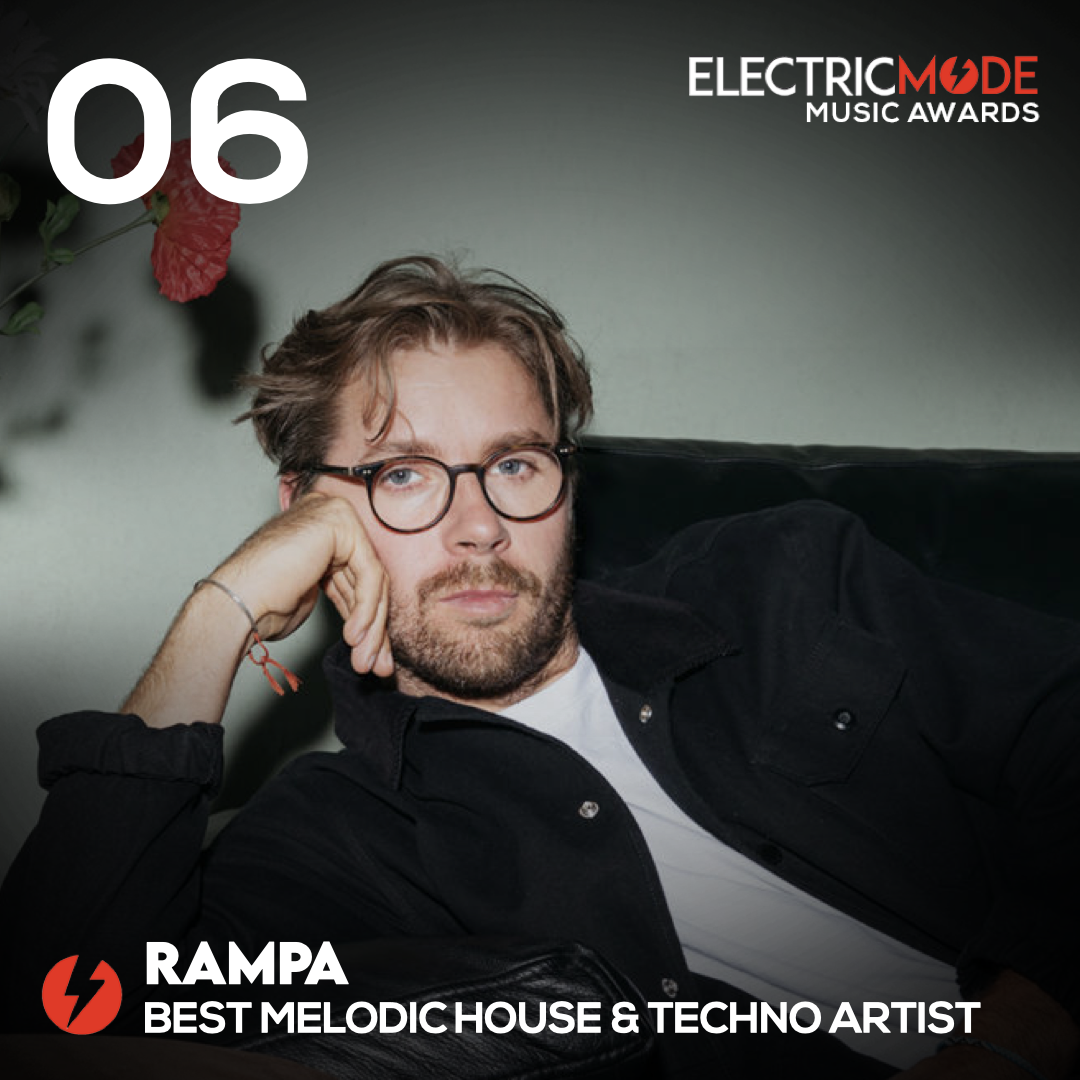 #6 Rampa
From early 2000's onwards, Rampa has defined a name for himself alongside Keinemusik, his own little d.i.y.-cosmos, being not only a label, but also a crew of like-minded DJs, producers and friends working together. A creative collective. The teamwork within this realm has seen a serious number of productions and collaborations, particularly with fellow producer &ME, not to forget the rest of the crew, Adam Port, Reznik and Monja. 2022 has seen Rampa work with some of the scene's best producers and DJs including Solomun, Whomadewho, Little Dragon, and even working with Drake on his recent album 'Falling Back'. With an instantly identifiable sound and solid energy in the DJ booth, Rampa ensures a resounding quality is maintained in this genre.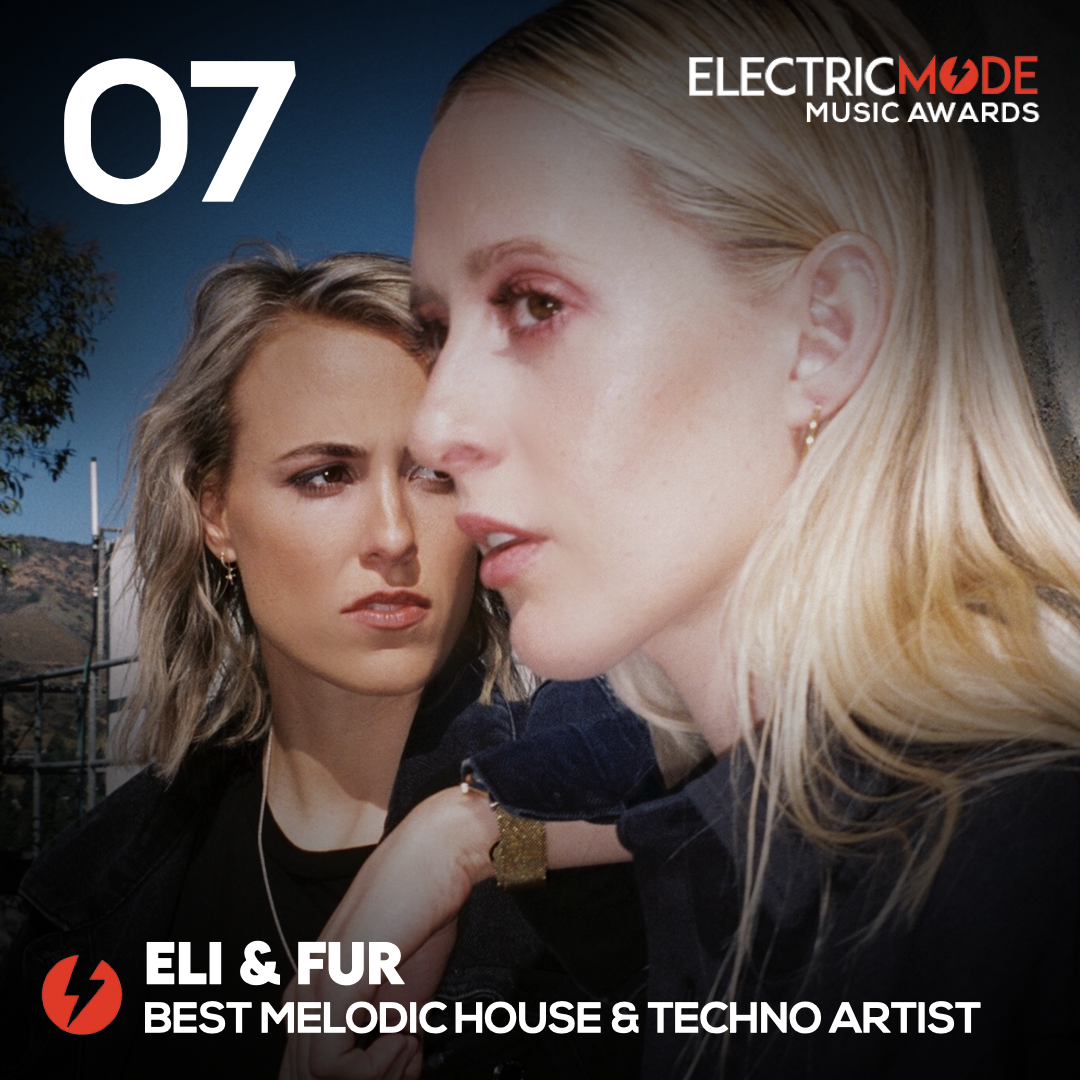 #7 Eli & Fur 
Since breaking onto the scene in 2012, Eli & Fur have been perfecting a sound built around electronic melodies and moody vocals. Their debut track, 'You're So High' reached a pinnacle top 3 on Hype Machine and accrued over 3 million plays on Youtube. The excitement surrounding Eli & Fur is both authentic and intriguing. True talent wrapped up in a bundle of laughs, feeling their way as they go, whilst having a damn good time doing it, which brings them sliding into #6 in Melodic House and Techno this year!