Tech House has continued to evolve this year, perhaps even matured as we saw some more monumental moments echoing throughout clubland with notable sophisticated and intelligent styles of Tech House starting to emerge. Here's some of our favourites from 2022 which you have to check.
#1 Michael Bibi 
Michael Bibi has fast become an established member of the underground music scene. Rising to relative stardom, the London based kid has clearly honed his craft between countless hours in the DJ Booth and locking himself away in his South London studio whilst curating the world wide recognised sound and brand that is 'SolidGrooves'. Bibi is more than just your average Producer/ DJ. This year has shown Michael Bibi is a prominent catalyst for a party, from never ending afters, sold out club nights and even commanding international festival stages, his sound has turned the scene inside out. Solid Grooves Motel made its debut at DC10 this year across the summer months and showed us all exactly what his brand is all about. Good music, great people and 100% vibes without excuses. He ends this year in abundant style with his latest remix of Guy Gerbers 'Bocat' which is set to deliver yet another club anthem under his veritable belt.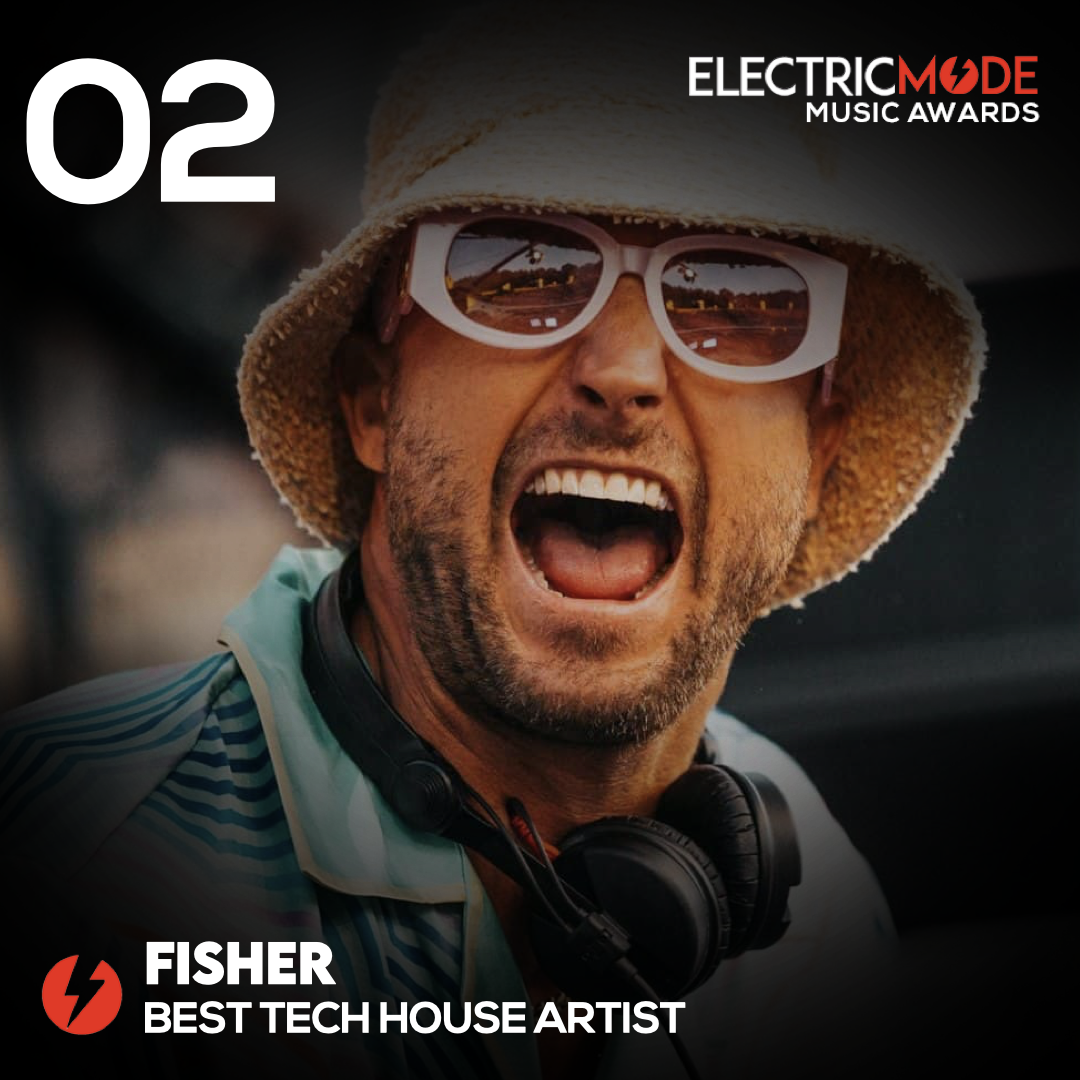 #2 Fisher 
Paul Nicholas Fisher, known by the stage name Fisher is an Australian music producer that has religiously hypnotized fans into sheer submission with his iconic Follow the Fish DJ manoeuvres. Fisher has had literally thousands of fans wave back at him across venues, festivals and stadiums across the world showing his engagement skills and growing fanbase are with him for the foreseeable future. This larger than life Aussie entertainer means business with a suitably heavy release schedule and poignant collaborations with Bob Sinclar and Shermanology this year.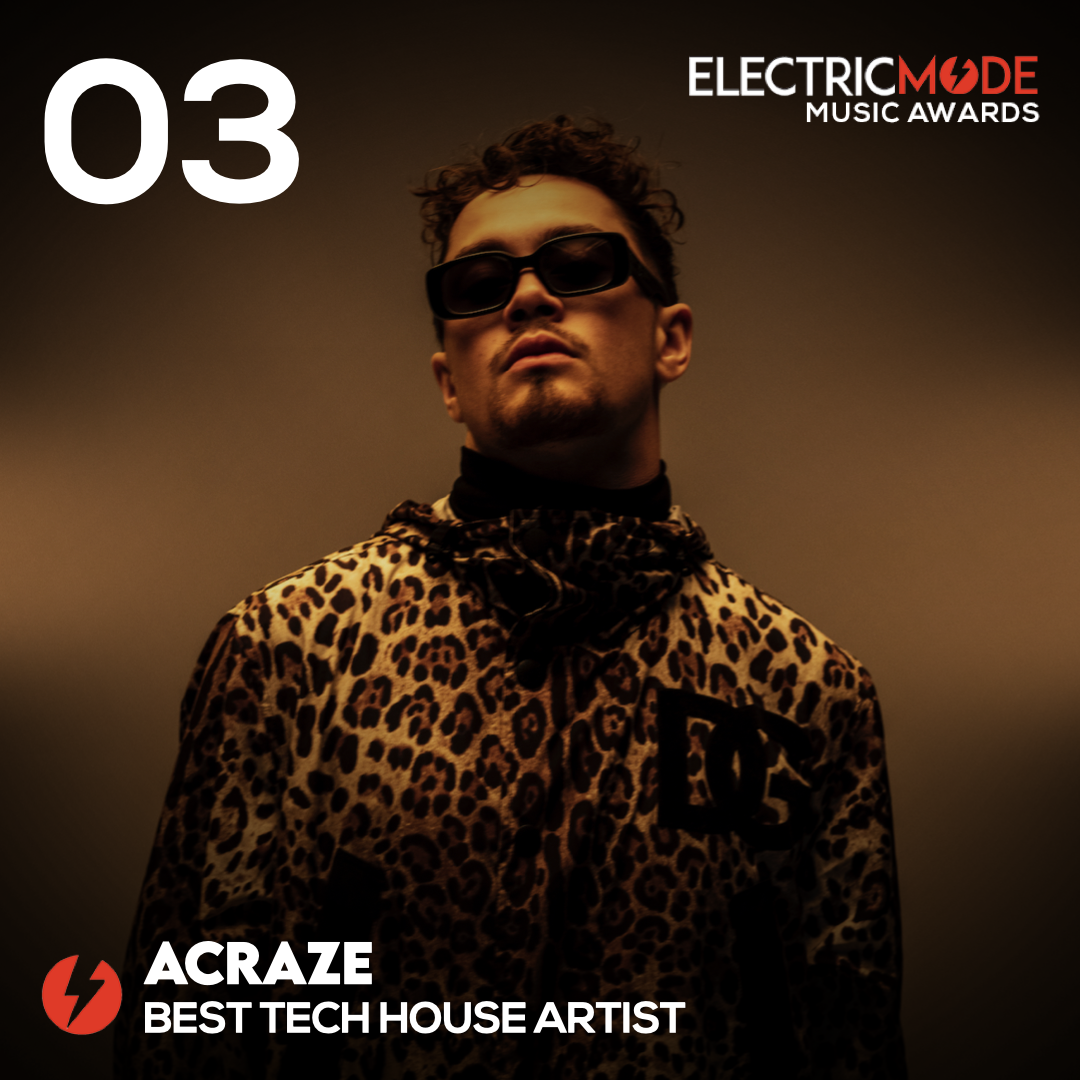 #3 Acraze 
Staten Island-born Charlie Duncker, or better known as Acraze, is still skyrocketing across the electronic music world with his bold, energy infused sound and versatile production style. The DJ/ Producer and songwriter has recently transitioned from his speaker-rattling Bass sound to a more genre-defying House approach that has kept every dance floor grooving. As a performer, he radiates an unparalleled aura that always captivates the crowd from the very moment he touches the stage. With the mind of a visionary, Acraze is already blowing the doors off the scene with his original, refreshing, and eclectic 4/4 sound. From the second the beat drops, you'll instantly know it's an Acraze production. His standout releases have sailed straight to the top of charts, featuring collaborations between Sub Focus and Tiesto to name but a few.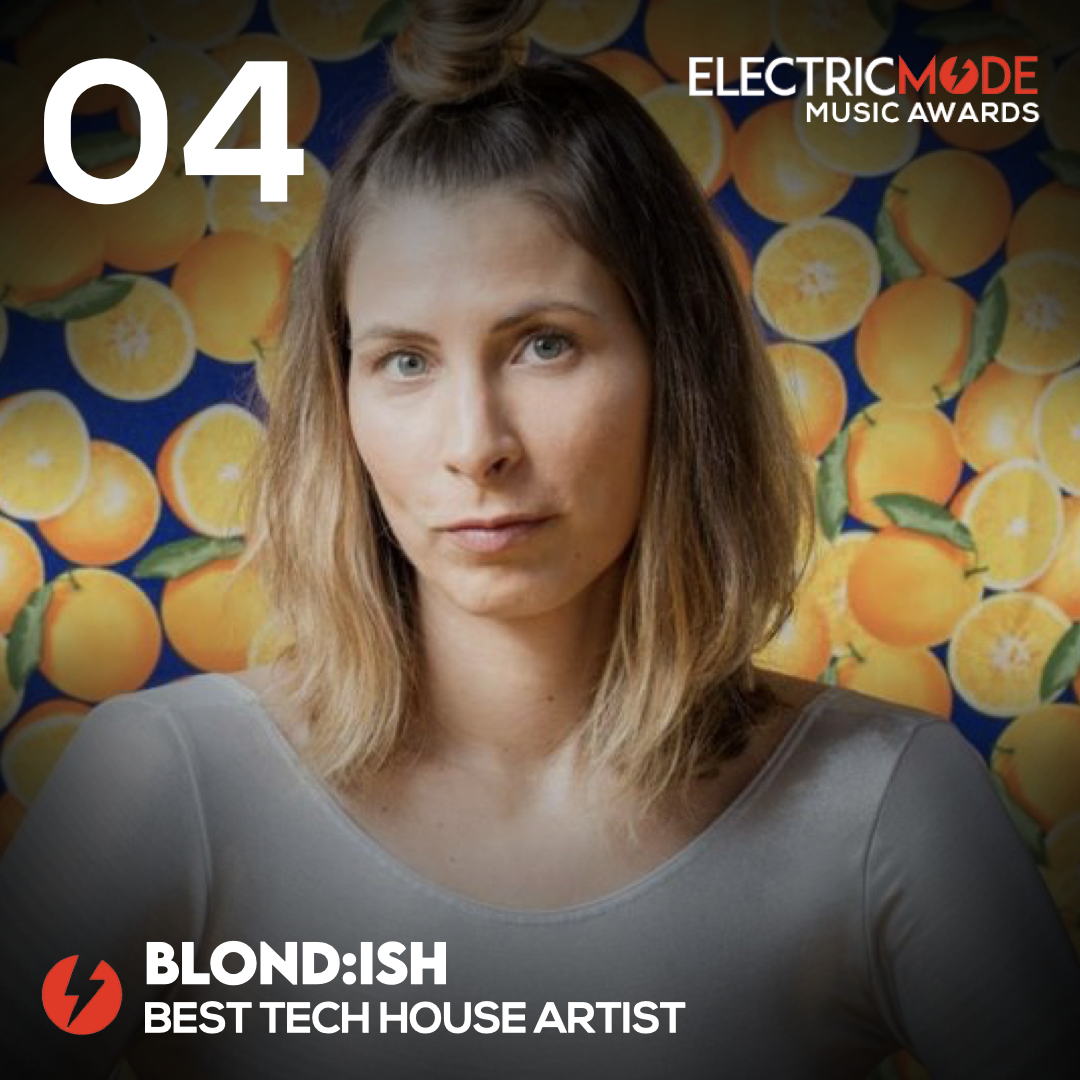 #4 Blond:ish 
BLOND:ISH is a DJ, producer, record label head, environmental activist, Web3 entrepreneur, serial collaborator, energy worker and spiritual seeker… and just about everything in-between. Her eclectic talents and abilities as a musician allow her to bridge gaps unlike any other of her peers. As a DJ, whether she's operating in Afro House, 80s Disco, Psychedelic or straight up Techno mode, her selections are always filled with fun, positive and retain a beautifully rhythmic punch. With a supercharged event and release schedule it's incredibly hard to know how Blond:ish has time to push Web3 and sustainable solutions through Bye Bye Plastic initiative. This wonder woman manages it all. Her releases have been on constant rotation by DJs across the world and we can't wait to see what she has in store for 2023 already.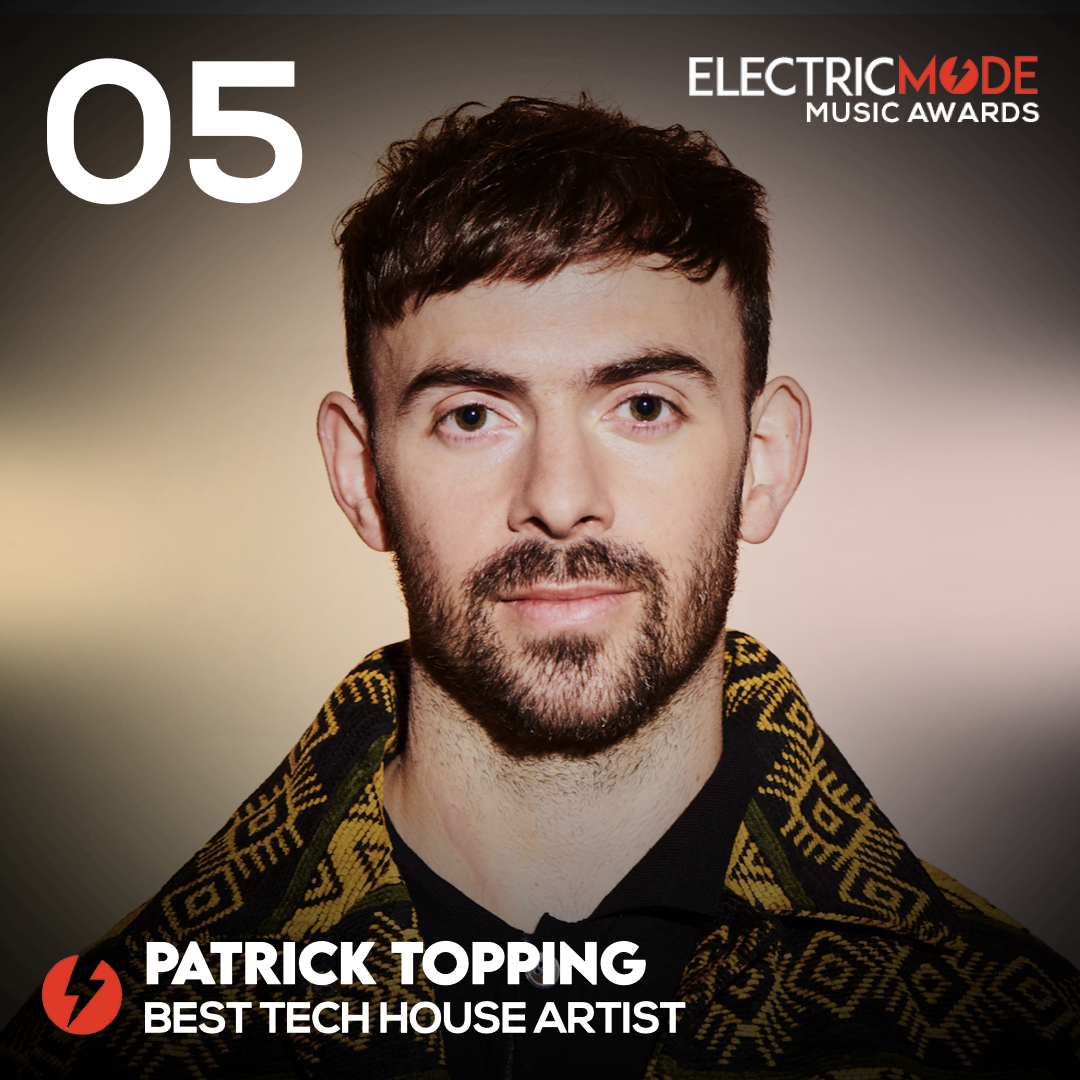 #5 Patrick Topping
As one of the breakout artists of his generation, British producer Patrick Topping has contributed a constant flow of positivity to the culture that he clearly loves. Becoming one of the scene's most popular DJs in the process is a fitting accolade for a definitive energy behind the decks. Trick has also catapulted it's events across 2022 and hit DC10 Ibiza with an enduring bang. Putting on some of the best line ups the island has seen in recent years there were a stream of incredible moments this season, let alone at his extensive international appearances. This year saw his own releases fire up the charts and also his remix of the legendary Madison Avenue's 'Don't Call Me Baby' featured in their Vicious 30 compilation re-enter playlists worldwide. Patrick continues to dominate dance music with a driving rhythm that's seen him work alongside influential artists including Booka Shade. 
#6 Fred Again 
U.K. producer of cutting edge creations through to chart-topping Pop and Rap songs is firing beyond belief this year. Well actually for a lot longer but his impeccable showmanship is now coming to the fore. His solo material blends effortlessly across the House and Electronica spectrum with well crafted samples often triggered to layer a song to devastating effect. The crowds simply love him, and his hard work cannot be ignored. His latest album after 18 months ACTUAL LIFE 3 (JANUARY 1 – SEPTEMBER 9 2022), following on from Actual Life 1 and 2 is where he took on the impossible task of soundtracking lockdown for an entire generation. Fred is an extremely well versed and established producer as you would expect. Now receiving fitting dues from the industry. His drums give a firm nod to his English heritage with a slight hint of UK Garage thrown in for good measure. All delivered with a fluent swing and poignant punch like any hit song should. His melodies are always catchy and robust, with a soft touch everything radiates an expensive sheen. Breaking new ground continuously, it's great to see him hit #6 position in our Tech House Artists of 2022.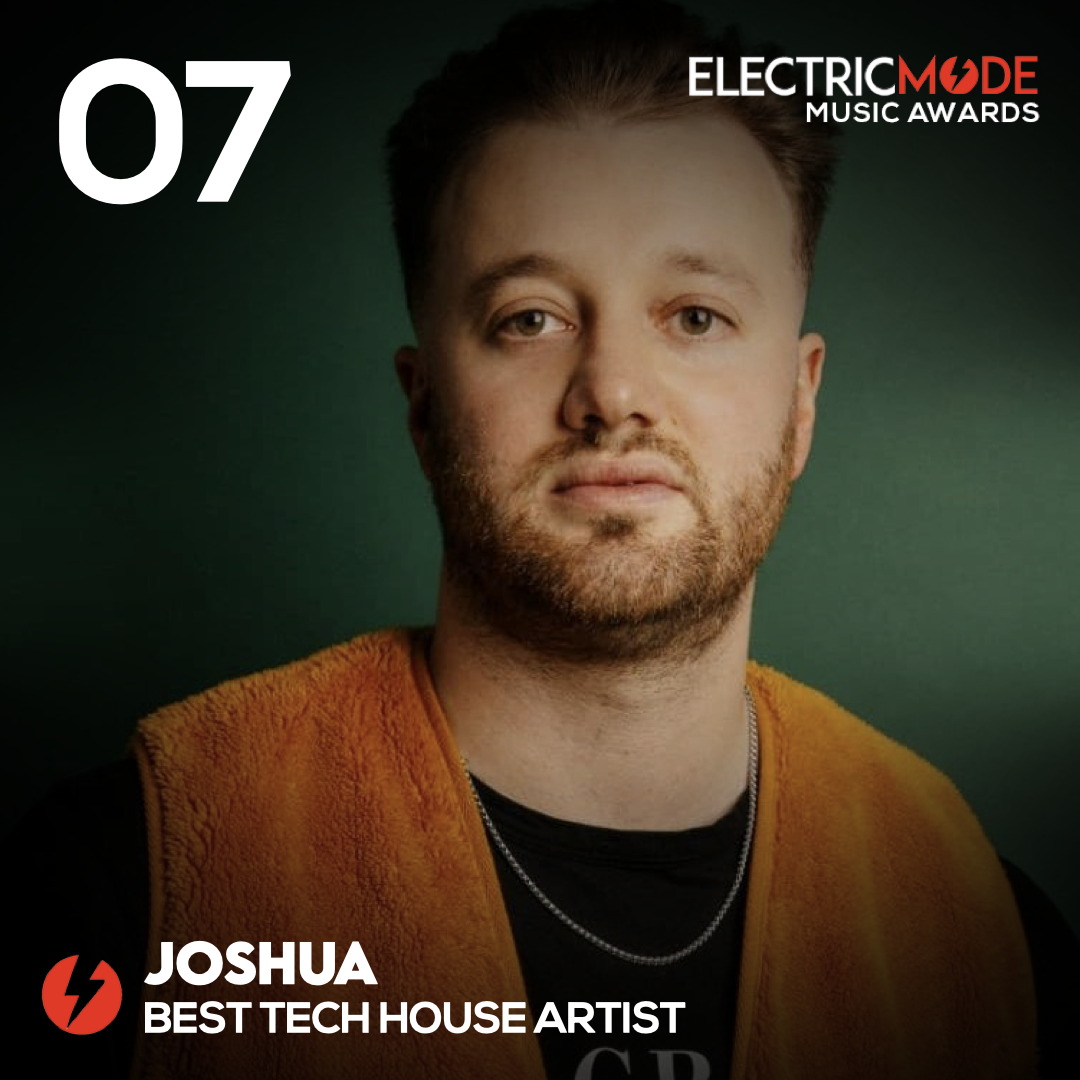 #7 Joshwa
Joshwa has fast established himself as one of the most exciting UK based DJ & Producer talents. He's undoubtedly been on an outstanding run of releases of late. With his single "How We Do" with Night Service label-boss CID and his certified crowd favorite "My Humps" alongside House veteran Lee Foss has more than proven his place in modern clubland. Joshwa's continued success has seen him dominate crowds throughout every performance, playing on line ups alongside the likes of FISHER, CID and Vintage Culture clearly shows his star is rising, alongside the thirst for his trademark remixes.