Techno music further evolved in 2022 way beyond what we could ever expect. Things are getting harder and faster as this genre continues to develop and the scene's international flavour takes hold. This year also in stark contrast we also saw some of the Techno giants soften slightly with hybrid House vocals, electronica styled stabs and groove laden rolling drums, very similar to early days of Amnesia's Terrace at Music On. There's so much happening within this genre, whether it's getting to hear the tougher side of its industrial roots or the more experimental side and ascending melodic forms of Techno taking over, either way we love it!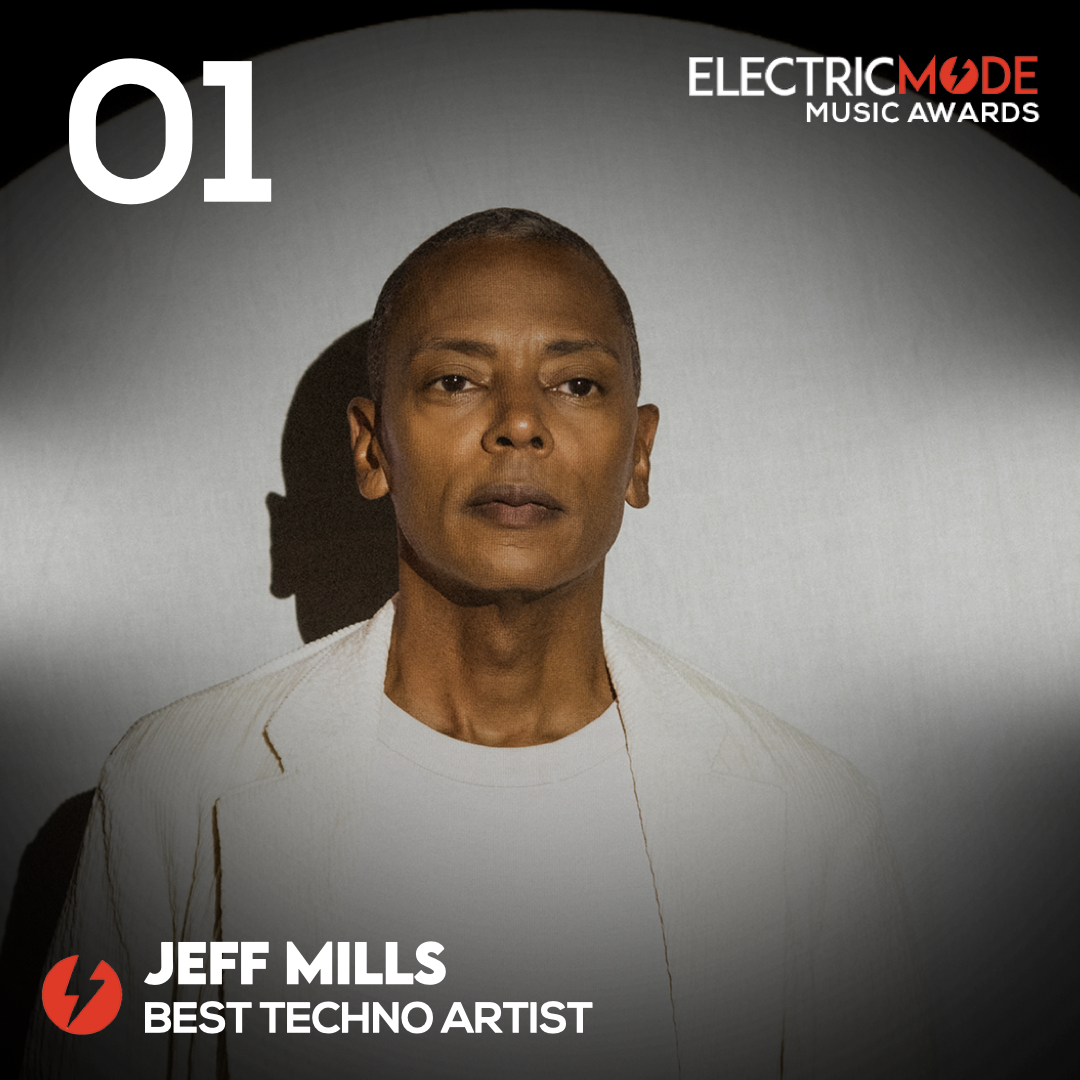 #1 Jeff Mills 
No one can compare to the Wizard, a tireless innovator beyond our time. His thriving obsession with music and Science Fiction propels listeners through a myriad of dimensions and results in almost a new hybrid genre dedicating itself to musical-science-fiction. Jeff Mills deserves nothing more than to be at the top of our Top Techno Icons for his service and dedication to the scene for so many years. Continually commanding dancefloors and mammoth stages with his experimental electronic edged, machine driven, hypnotic live performances. 
This year Axis fittingly celebrated 30 years at the forefront. His label set up in NYC and is home to many Techno anthems remains fiercely relevant. A lot of his music, as well as using machines, infuses ambient alongside classical elements into the tracks., delivering something truly unique from his counterparts. This year we saw Dior pair with the legendary Detroit Techno artist, with its sci-fi inspired collection Entitled "Celestial" further allowing him to pursue his ongoing theme. Unveiled in front of the pyramids of Giza, in Egypt. This is an incredible way to finish the year and showcase Jeff's art. Props for taking our Number 1 position, we're looking forward to 2023 already.
#2 Kink
Kink is fast becoming the modern master of machines and our well deserved Number 2 artist in Techno this year! Bulgarian Techno producer and DJ – KiNK (Strahil Velchev) is highly celebrated for his dynamic, spontaneous live performances, during which he manipulates an army of analog synthesizers and controllers in real time. A true craftsman and master of his art, watching Kink perform is both playful, experimental and aptly switches between House, Techno and Acid, akin to a modern day Jazz musician, lost in his instruments… but with Kink, it's his machines. 
No two performances are ever the same, taking on the raw energy of the room and the audience to provide a 100% live set where brand new music is alchemised right in front of the crowd. This year we also saw Kink create a musical masterpiece for Axion, a light art installation by Christer Boauder, yet again highlighting his ability to combine art, music and technology seamlessly. 
#3 Carl Cox 
One of the most charming DJs in the business and one of the most prominent faces in the scene today. A musical ambassador and veteran of Acid House, a true champion of Techno, Dance music pioneer, label owner, certified King of Ibiza – you name it, Carl's been there, done it all, never losing sight of his passions and dedication to music and the industry alike. With a continuous string of new music and a fresh emphasis on live performances, Carl Cox has continually cemented his status as the King of Techno. His latest album 'Electronic Generation' is a selection of 24 tracks providing instrumental machine music in its purest form: relentless synthetic beats, futuristic keyboard melodies are repeated to the point of hypnotism. Sonically, the album sails across eclectic and expansive seas, bringing vibrant acid lines, abundant energy, a melancholy of urban breakbeats, melodic grooves, euphoric synth workouts, with a sprinkle (or lashings) or bold basslines. Heavy and highly creative in every performance, the Don is never out of the Top 5 in any list.
#4 Deborah De Luca 
Born under the shade of the sails of Scampia, from a difficult neighborhood at the periphery of Naples, Deborah has forged her way to the top. Born in 1980, she embarked on a career in the music world working incredibly hard. Starting off as a waitress in clubs and then as a dancer for several years, she has remained immersed in the scene in a myriad of guises. This rags to riches story makes Deborah the perfect candidate for a top Techno icon in 2022. Her recent release of Robert Miles 'Children' aptly provided a modern approach to this longterm Trance classic and verified Ibiza anthem, yet again showcasing her talents as a prominent producer. She has continued to dominate and command stages across the globe with a relentless schedule and we happily expect to see so much more from her again in 2023. 
#5 Kölsch 
Instantly recognised for his edgy, unique synthesized sound, the productions of Rune Reilly Kölsch have sold millions of records all over the world, also under his numerous monikers he's achieved great success. For Danish Native, Kölsch, Kompakt is the perfect label to call home, along with many of today's most notorious imprints including Cocoon. The much revered Cologne based imprint released Kölsch's seminal LP '1977' back in 2013, continuing a tradition of providing ground breaking and genre defining cuts. Kölsch's work proved to rewrite the rulebook on Techno production, setting it on a melodic, emotion induced course. Today he continues to deliver standout tracks that incite dancefloor frenzy, alongside his monumental sets that sees this innovator receive a solid position at Number 5. We could provide a selection of our favourite hits, but it's incredibly hard to define only a few, this talented artist remains high on our festival list all year round.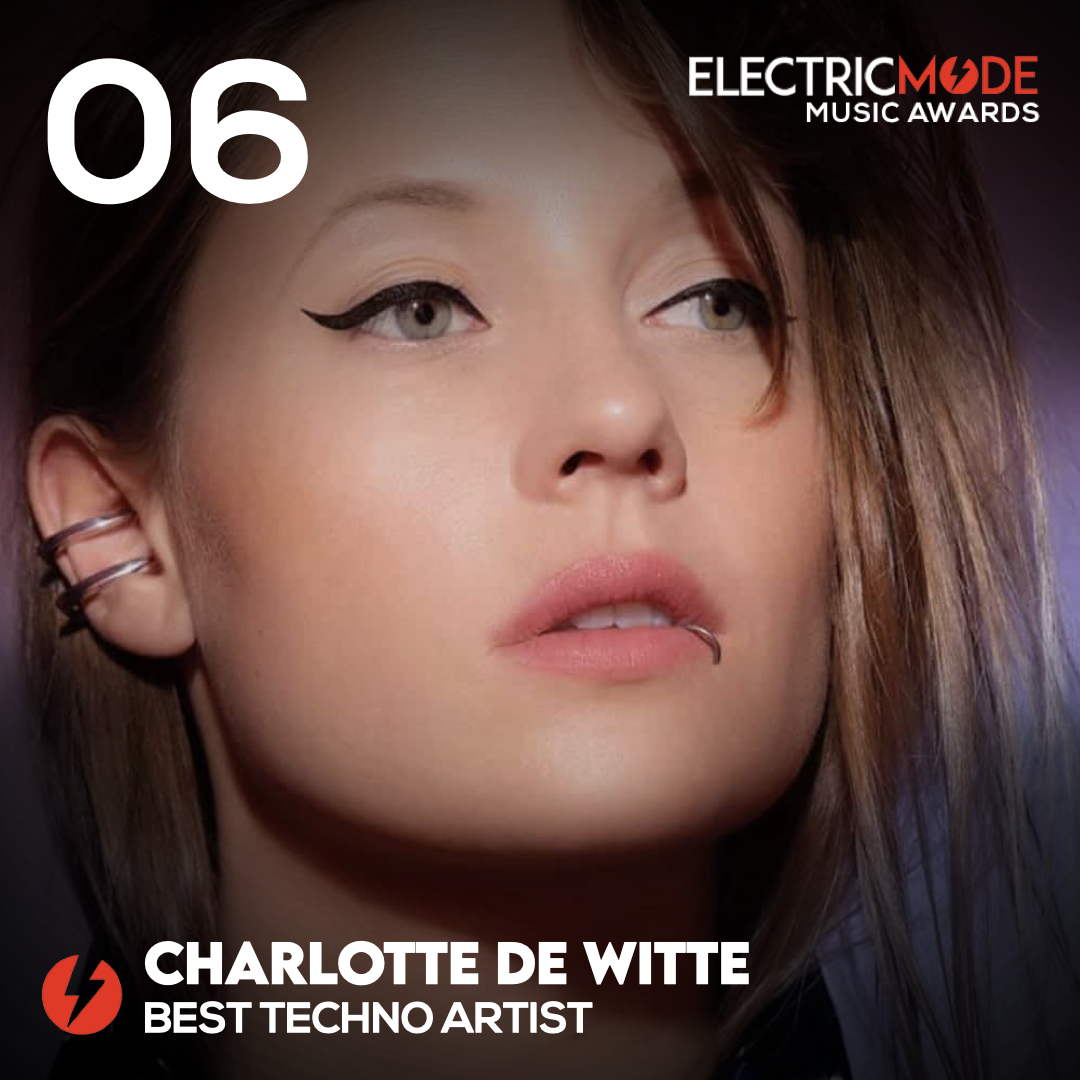 #6 Charlotte de Witte 
The Belgian born DJ whose surge on the scene has resulted in her becoming one of the most sought-after names in electronic music today. Highlighted by performances across every continent, high-ranking positions in the charts with some mammoth releases and owner of one of the strongest social media profiles in the industry. It's her everlasting pursuit to push her boundaries forward and those of the burgeoning electronic music scene, that drives her on. Through her boutique label KNTXT, Charlotte de Witte actively organises events, releases music and curates radio shows that remain a centre point for clubbers across the world. KNTXT stands for purity, strength and progression and that is exactly what she delivers. Within a vibrant and ever evolving Techno scene it takes enormous energy to stand proudly in the hallowed halls of the leading names. With no intention of slowing down de Witte is a powerful force to be reckoned with.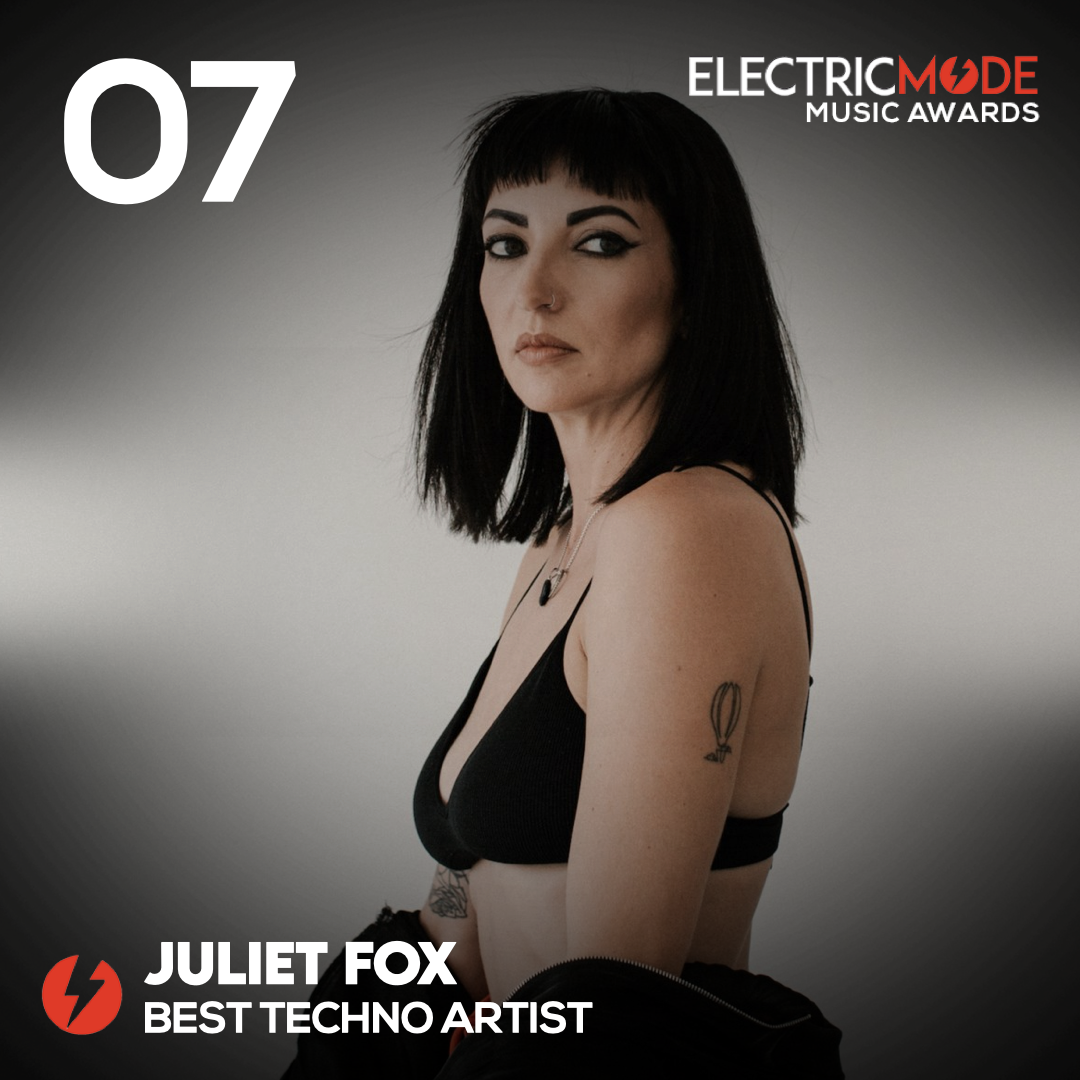 #7 Juliet Fox
Juliet's ever growing presence on the Techno scene cannot be ignored. Her metered rise has been both swift and relentless, with countless productions adding to her success alongside her increasing demand as a DJ. Gracing some of the most famous platforms, booths and stages across the globe her position is well earned. With a stream of continual releases showcasing her production prowess, and releasing on heavyweight labels including Drumcode, Kneaded Pains and her own imprint Tregambe her vibe is becoming integral in every show of note. Her signature sound has clearly captivated audiences across the world, securing her a position as one of the current forces in modern Techno.