Celebrating diversity and inclusion in the industry, our 'Inclusivity in Music Award' shines a light on those providing further accessibility and representation within the dance community. House music was based upon the foundations of diversity, which is often forgotten or overlooked as the electronic music scene has become more mainstream. In this category, we set to celebrate those that are authentically flying the flag for inclusivity and diversity across the board, and encouraging widespread interaction, support and awareness for future generations.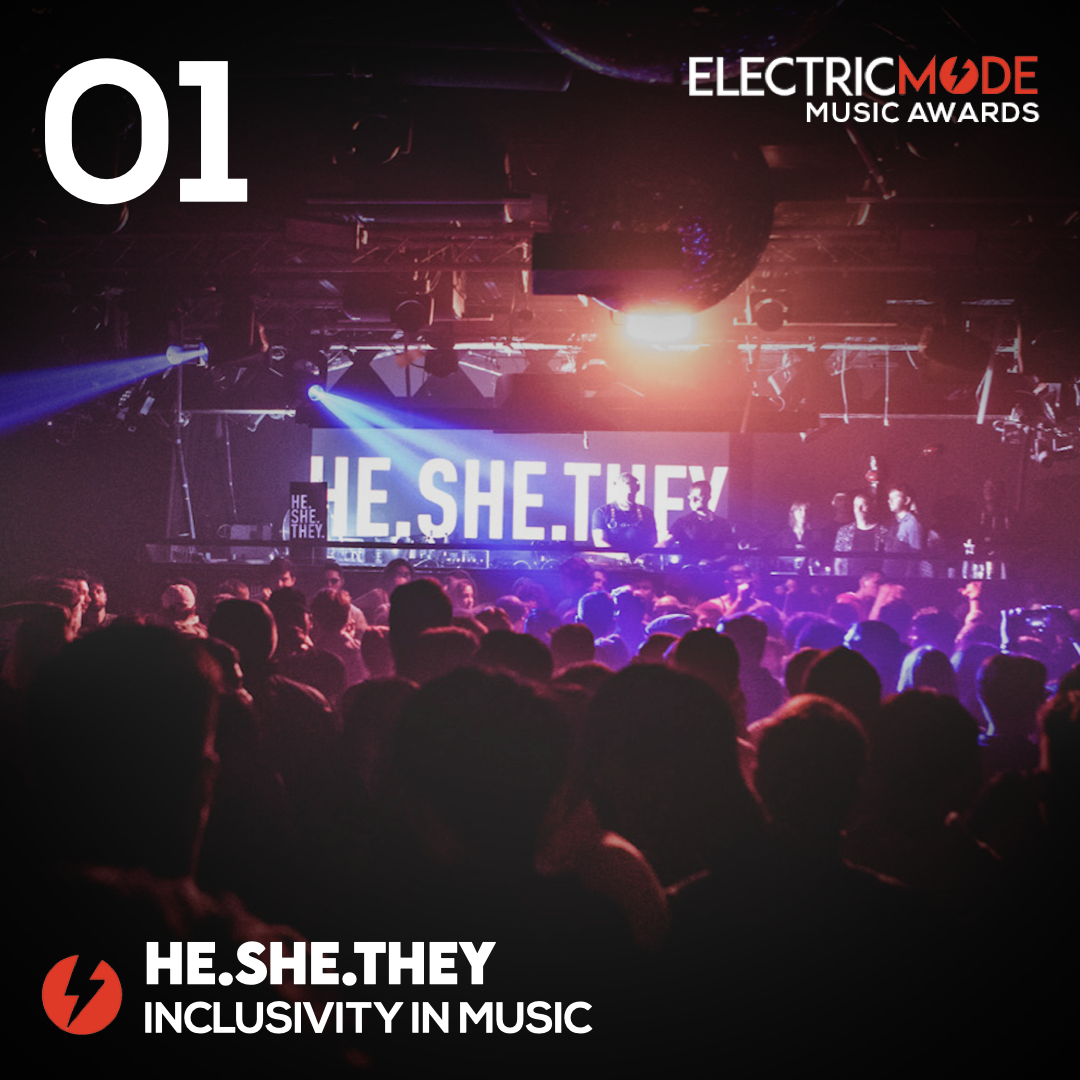 He.She.They 
Specialising in House and Techno, HE.SHE.THEY is a record label, fashion label and dance party. Firmly positioning at #1 for Electric Mode's 'Inclusivity in Music' Award, HE.SHE.THEY create a sanctuary for people to push boundaries regardless of their age, sex, gender, ability, religion, background and sexual preference. For this reason, we openly celebrate them as a brand who are set out to unite and support a new face for clubland with a positive impact on the events world. These parties transport you to the raw energy you might have found at Paradise Garage, you won't see a phone in sight and it will be an onslaught of great music and even better vibes.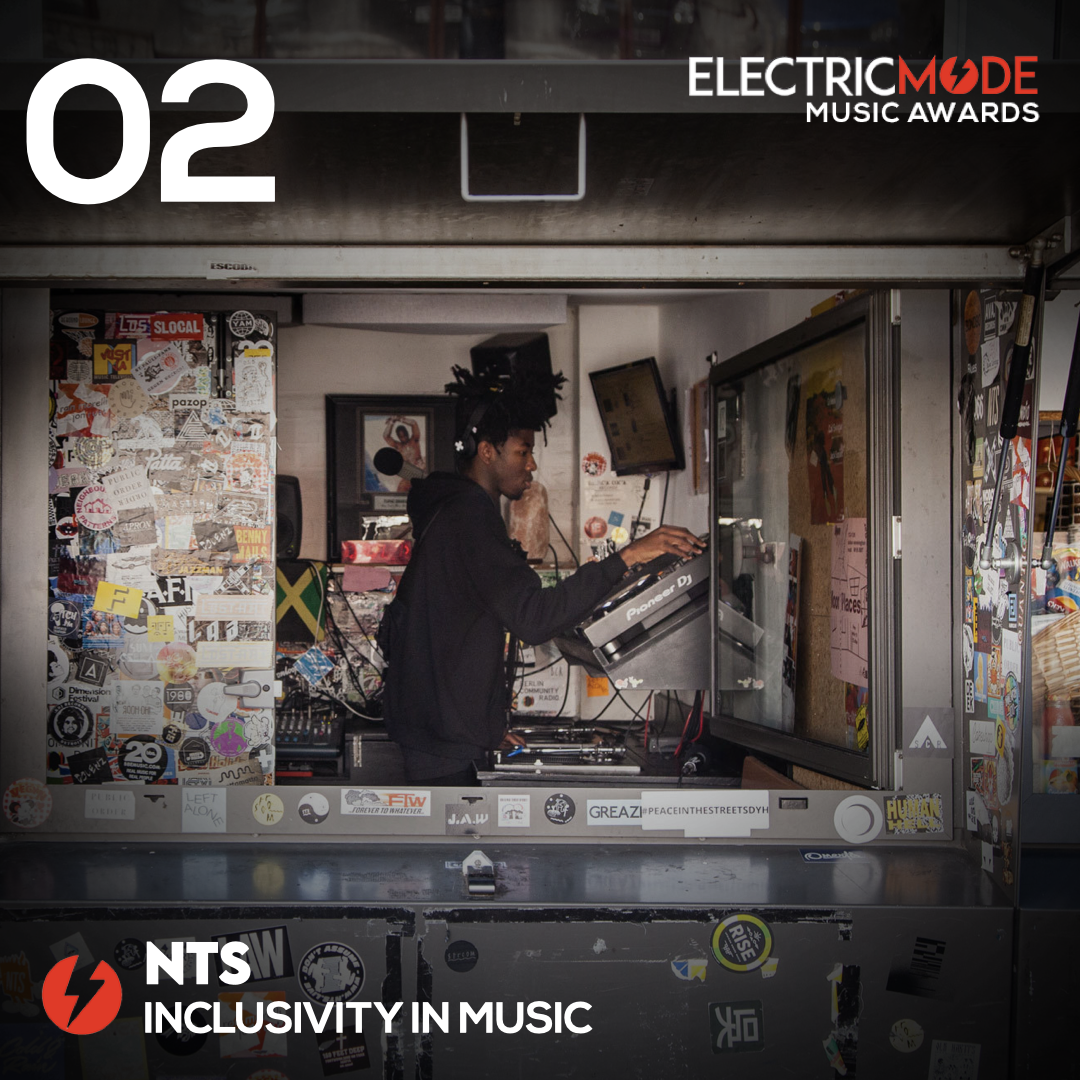 NTS Radio 
NTS Radio (also known as NTS Live) is an online radio station,  Formed by Femi Adeyemi in April 2011, NTS Radio serves the global online community with a diverse range of radio shows. Its tagline 'Don't Assume' sums up its diversity and radical programming. Now headed up by Giles Peterson.
EMC 
Electronic Music Conference (EMC), Sydneys Asia-Pacific music conference celebrated its 10-year anniversary under the theme 'Decade Of Dance: 2012 – 2022'. Perhaps one of the most incredible lineups we have seen for diversity and inclusivity. Showcasing speakers and performers with representatives from Asia, Europe, USA, First Nations community leaders, LGBTQ+ pioneers, whilst giving a firm nod to the original curators of electronic and dance music from Chicago and Detroit.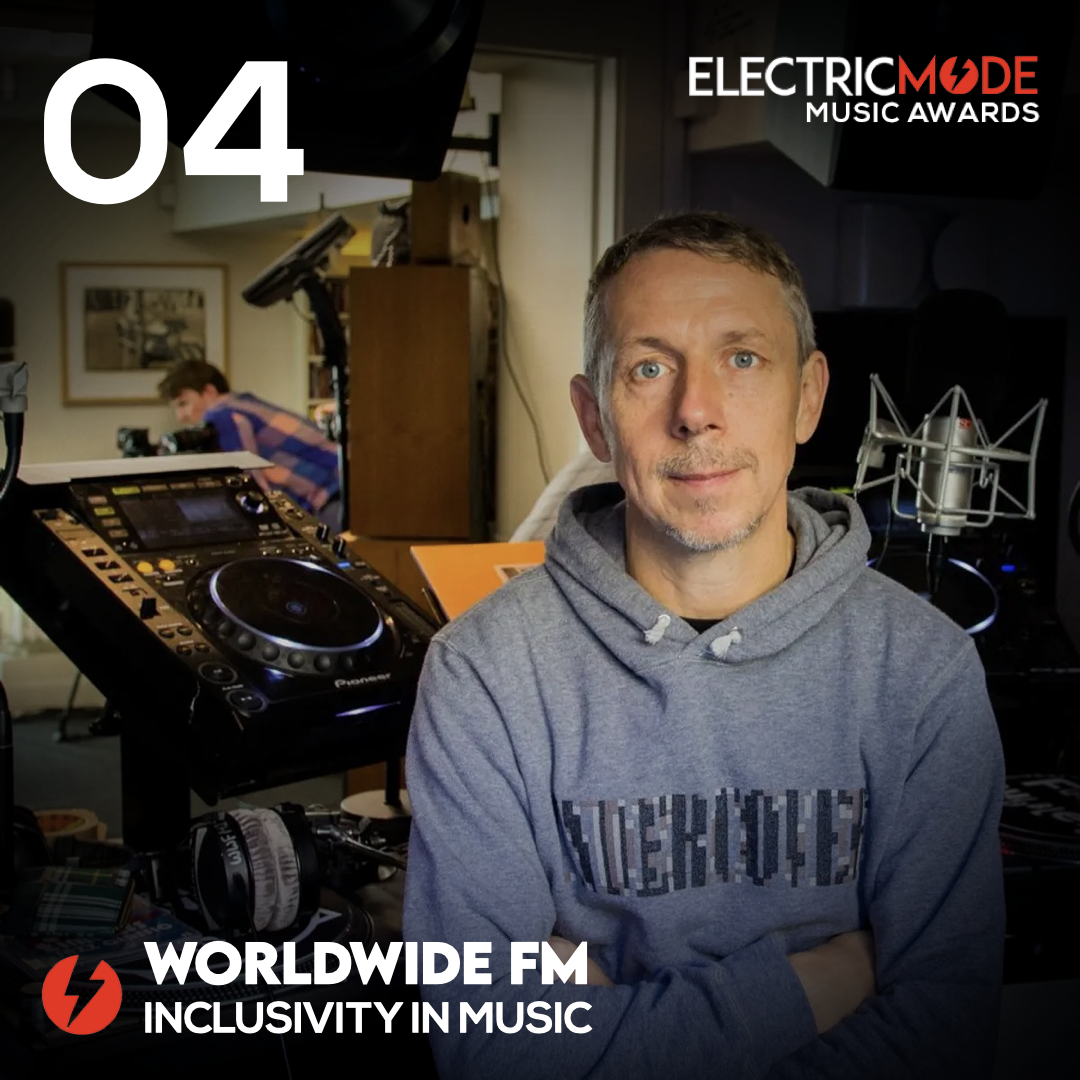 Worldwide FM 
Worldwide FM is a freeform internet radio service that highlights "underground music, culture and stories from around the globe." Founded in 2016 by DJ Gilles Peterson, longtime host of the BBC Radio program Worldwide, the platform features a rotating roster of international radio DJs and programming. 
Full Fat Brunch 
Fat Tony's Full Fat Brunch – a place to truly express yourself and be free, and one of our favourite inclusive events. A legend on London's party scene, DJ Fat Tony presents 'Full Fat Brunch' – a series of weekend events held in the heart of the city. Prepare to experience high energy and glamour as Fat Tony spins his staple sounds, alongside some of his favourite artists and an entourage of performers, artists and drag acts. Expect unforgettable disco and non-stop entertainment.